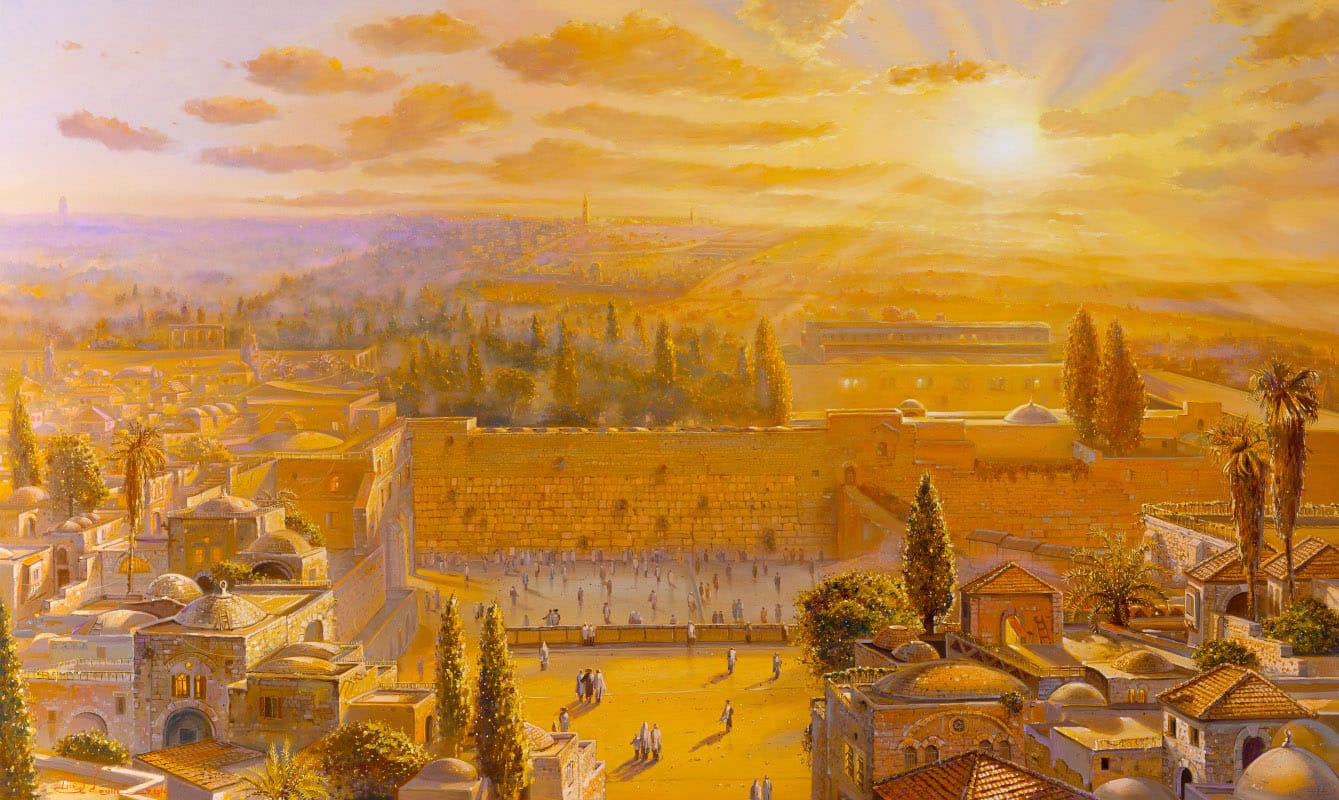 Jewish paintings are a favorite item for people to buy when they visit Israel. Original Jewish art, Judaica, and design are all at the top of the tourist's list of things they can only buy in Israel. However, over the past 20 years, there have been more and more artists available online. It seemed like the trend of "going online" was unstoppable. These days nearly all large, medium, small and boutique Jewish artists want to be online. The options for Jewish artists looking to sell online are varied and range from free or almost free to 10's of thousands of dollars, but this ecosystem has evolved over time. Let's look at a brief history and some trends for 2020 in the online Jewish art field.
In the late 1990s, with the first e-commerce shops going online, many artists became available on websites that sell Judaica online. The audience of people who buy Jewish paintings and those who buy Judaica, so it made sense for Judaica stores to carry paintings as well. Any business already selling Judaica had an easy time adding Jewish paintings or prints to their collection.
Soon after large Judaica e-commerce shops established prominence in the world of Jewish art, Jewish galleries opened online websites. In the early 2000s, more and more websites sold Judaica and Jewish art. While some artists invested in their own stores, but many also were available to buy only Judaica store or a gallery. Even to this day, some artists have websites that don't actually sell their items.
In 2005 ETSY launched and changed the way that an artist could do business. For the first time, many small artists could reach the world without using a wholesaler or developing their own website. But it was another version of using a wholesaler in a way. ETSY controlled their own website and charged users a fee. Israeli artists are prominent on the site, but there was a big change that affected ETSY sellers outside the US – prioritization of ETSY listing with free shipping to the US for US consumers. In 2020 we're going to see the real effect of this much-discussed change.
Since its launch in 1994, Amazon.com has been continuously expanding its offerings. Over time a new phenomenon started – Amazon.com as a search engine for products. Increasing over time, the number of product searches originating on Amazon.com reached an all-time high with 54% in September 2019. When we say searches originating, we mean that a consumer will go to Amazon.com and search for a product directly, and thus not using Google or other search engines.
For 2020 I predict that these trends will continue, but wonder…
Will more Jewish artists join Amazon?
How will the ETSY changes affect Jewish artists in Israel?
When will the cost of having and maintaining an online store go down?
When a new Jewish artist is ready to sell online, which platform(s) will they choose?
Stay tuned! If 2020 is like 2019 there will be lots of interesting developments in the world of Jewish art online.
ABOUT THE AUTHOR
Lindsey Amit Perry is the CEO and Creative Solutions Architect at Kaye Perry Marketing.