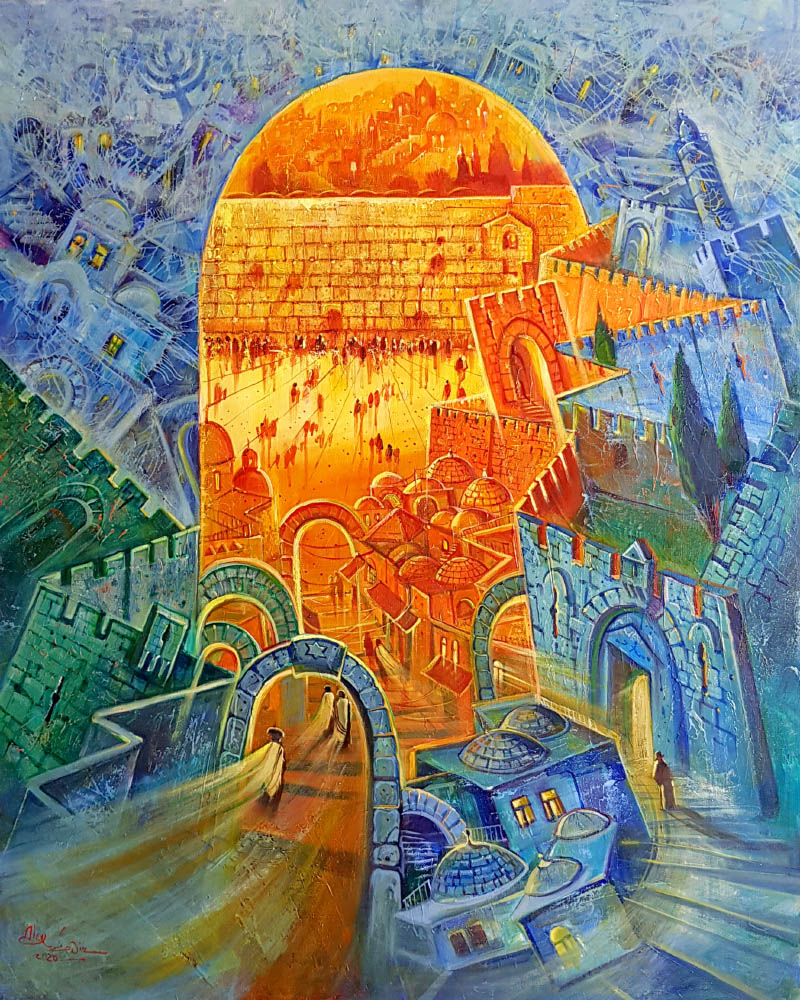 About Contemporary Jerusalem Art
Contemporary Jerusalem Art lived and prospered in four different art worlds as Russia, Paris, the United States, and the land of Israel Jerusalem artists of the Diaspora who live outside of Israel always face competing pressures by others. They are part of the resurrection of Jerusalem's artistic life.
Sometimes they move further away from Judaism to seek total creative freedom. It all shows us the Artwork of famous artists and their thinking with their time and moment when they had done their work. It shows age after age, its evolution, and a different view of things by each other. In contrast, other renowned Jewish artists of the same time, such as Amedeo Modigliani, seldom represented Modern Jerusalem Paintings in their work.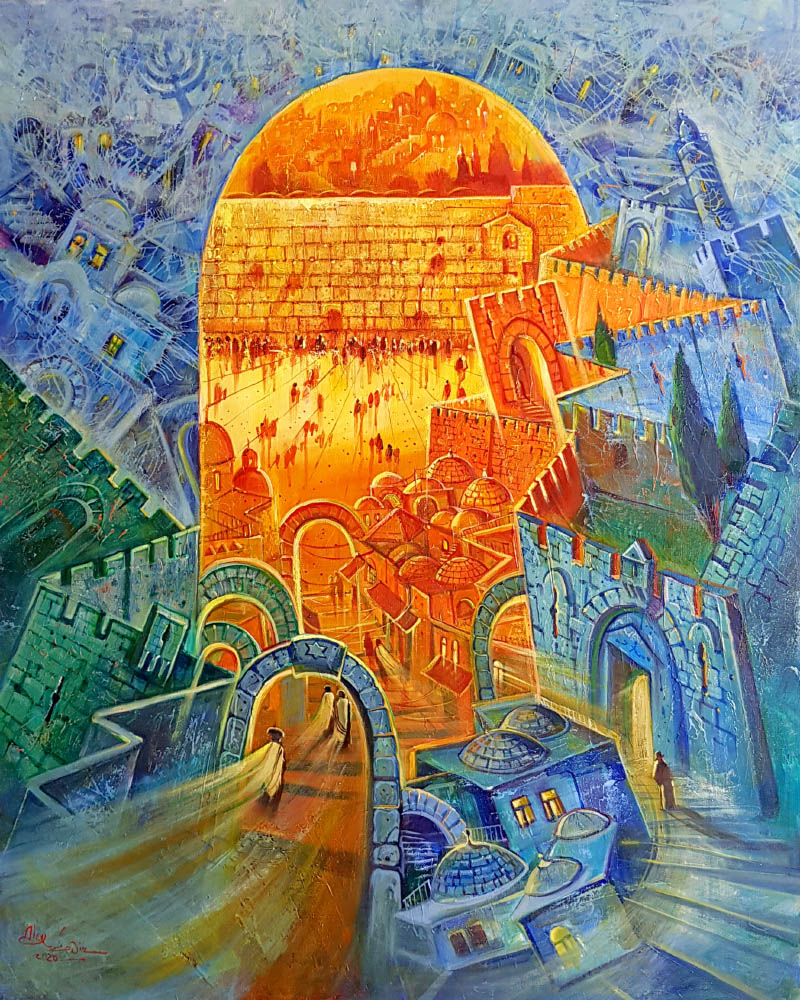 The works of Jewish Art during this period shelter illuminated work like the Kennicott Bible, with illustrations of King David, and Balaam. There also illustrate during the same period, but they do not include the portraits of human characters in their Contemporary Jerusalem paintings. The famous painter Marc Chagall was able to combine the Jerusalem world of his youth into his unique form of modern Artwork. Today Jerusalem folk art has earned so much fame that the trained artists also use their skills and creativity on these ancestral crafts. The Sarajevo Haggadah was taken to Sarajevo from Spain after the Spanish Trial.
Contemporary Jerusalem paintings can be much less natural and sophisticated. The Jewish Museum in New York also occupies a world level selection of Jewish Art and Judaica work. It shows a century-old scholarly lineage that could allow it to claim the mantle of leadership in Menachem Wecker's formulation about "the hub for contemporary Jewish conversation, education, and memory."
Understanding Jerusalem Art:
Although the creation units primarily concentrate on photographing, sketching, and detailing the risk formations. The artists seldom work with local communities to support the protection of Jerusalem's historical art objects. When Alex Levin traveled to Siberia, for instance, about Jerusalem's work, there he found a small library in the old republic of Buryatia that housed an extensive collection of Jewish ritual things.
It shows the time and their culture have the presence of the Jewish Art in them. When he views them, he got a feeling of their significance in the moment of its making with the past time. The house walls presented the creative Artwork of micrography, which uses sacred words and texts to create illustrations work of Jewish. Another factor that may affect the minor scope of Jewish Art may lie in Jerusalem's education about its Art.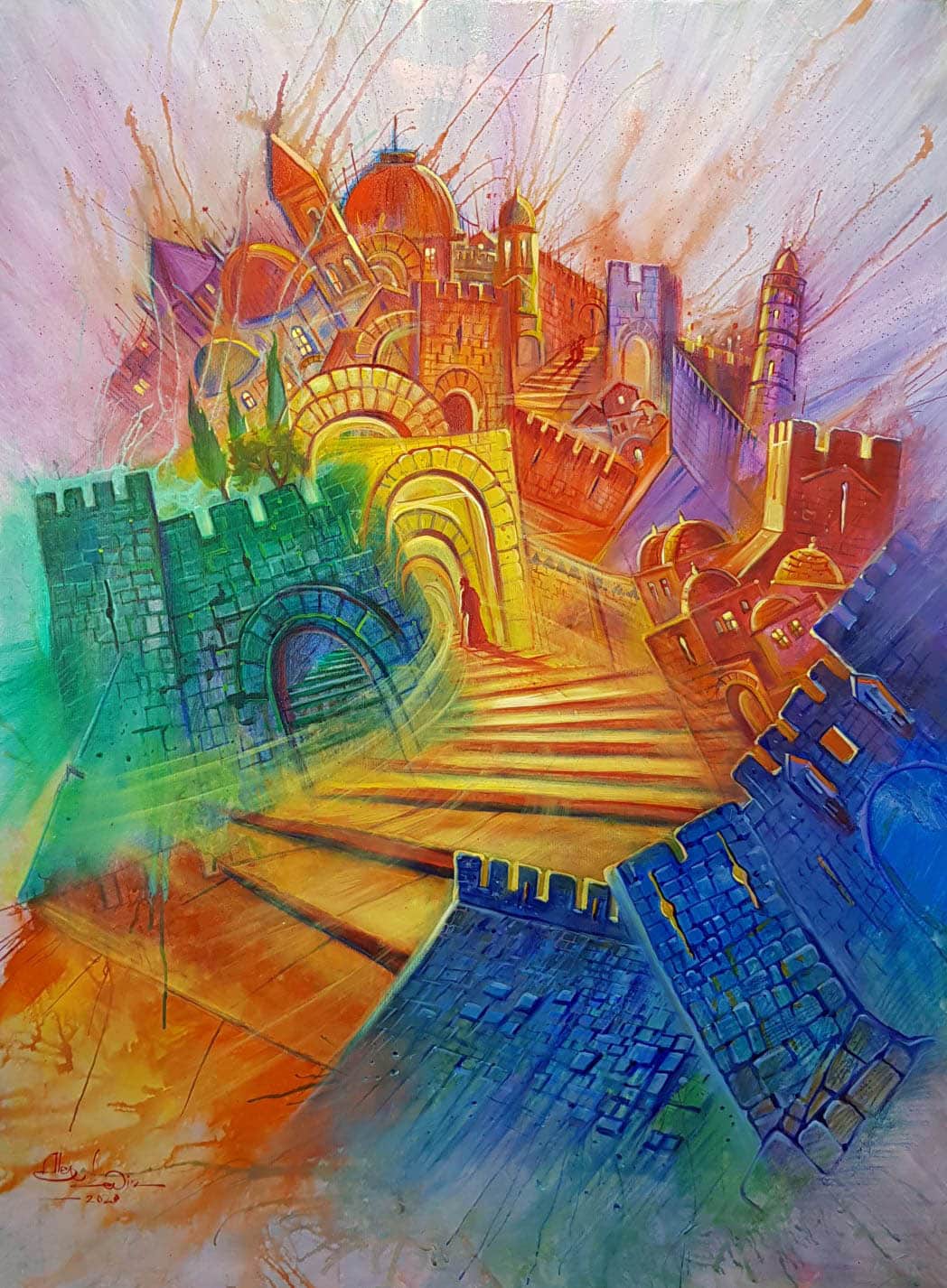 You will find an emblem designed on the wall of the house called Mizrachi, which recalls family members about directions to follow while offering prayers. Hiddur mitzvah Art also has a place in Jewish culture as an education tool.
Whether it was historical or traditional, Jerusalem Art was always trying to tangle with religious life for centuries. Jerusalem artists and sculptors have flourished in countries around the world.