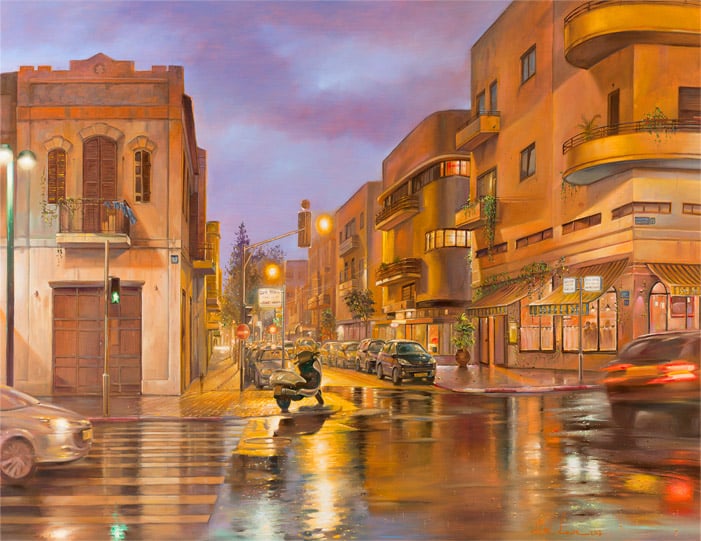 Today I want to invite you to my favorite city of Tel Aviv. Tel Aviv translates as the Hill of Spring, but today I want to invite you to rainy Tel Aviv.
Paintings of Tel Aviv, one of my favorite series.
Winter in Israel is the most beautiful time of the year. Jews pray the whole year for winter and blessed rain to come. When it rains throughout the country, this is my favorite time in Tel Aviv. It is amazing to travel around this city and watch the reflection on the roads, colors and paints in raindrops. In this city there is an area called Neve Tsedek. This is one of the most beautiful areas of the city. My new painting is called "Blissful rain in Tel Aviv" where in the painting I tried to capture the colors of this unusual city. Tel Aviv has retained the amazing Bauhaus style, which is under the protection of UNESCO. In Tel Aviv there is a contrast of old houses that were built at the beginning of the 20th century and huge skyscrapers which, like mushrooms, grew and covered the entire Tel Aviv. I love traveling through the small streets along old houses and constantly looking for inspiration from this city.