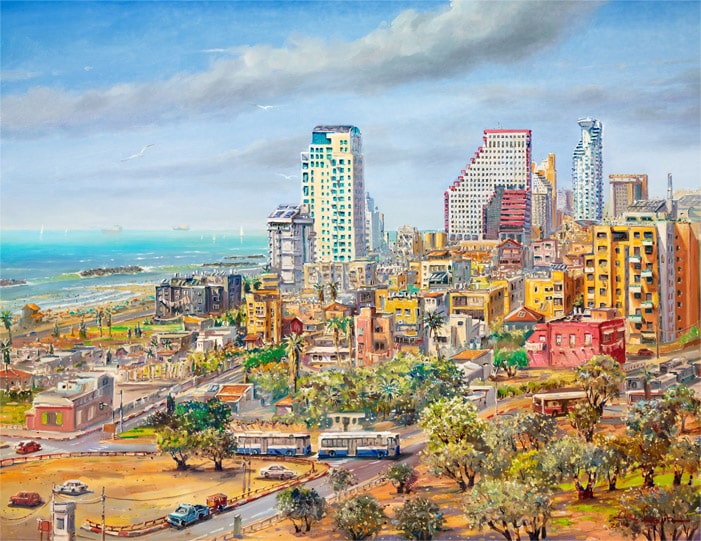 Tel Aviv is one of the most popular cities in Israel, found on the Mediterranean coast of Israel, established in 1909, and it was named by Jewish immigrants, Tel Aviv, meaning renewal of old land. Tel Aviv is Israel's home of culture. The city boasts of 12 historical centers and museums. Some of the museums have vibrant paintings depicting Jewish religion, culture, and lifestyle.
For instance, Bialik House showcases biblical scenes through ceramic art, while the Eretz Israel Museum has different mosaics and traditional Jewish objects from various regions and eras.
Tel Aviv paintings were done by professionals relay the past and the present Jewish lifestyle in Israel. At the Tel Aviv Museum of Art, Israel art is displayed everywhere, including the art of famous artists like Mark Chagall, Louise Bourgeois, Pablo Picasso, Joan Miró, and more.
Tel Aviv pictures are professional, and they uniquely tell the Jewish lifestyle. The origins of Tel Aviv paintings date back to the centuries. Israelites lifestyle is told through arts to preserve their history. The Tel Aviv pictures are also playing a significant role in maintaining the past and current events in Israel. Jews built synagogues to portray their beliefs during the middle ages and renaissance times.
The enlightenment era opened doors for Jewish artists to practice more freely, as the world started to accept Jews. The late 19th and early 20th years are characterized by artists such as Marc Chagall, who portrayed the realistic Jewish lifestyle through arts. Chagall did paintings on Jewish immigrants focusing on his own immigration stories.
Tel Aviv paintings have not departed from the past painting and drawing themes. Israel's art themes include religion, culture, lifestyle, and topical issues regardless of the timeline.
The contemporary artists in Tel Aviv are giving classy arts, drawing inspiration from the modern ever-evolving technological era. Their artworks have been refined by the experiences from museums and historical centers. They work with the commercial mind-set.
Tel Aviv museums host different events where artists are given a chance to showcase their works to the audience. Some of the significant events which attract international audience are Fresh Paint Fair and Tel Aviv Illustration Week, Tel Aviv paintings also attract tourists; as such, some artwork can be purchased by travellers. Some of the paintings are converted into digital formats to accommodate different audiences worldwide.
Modern artists have websites where they advertise and sell their arts to a diverse audience globally. The modernistic Tel Aviv drawings and paintings are colorful and are in different dimensions to give a vivid storyline of Jewish culture and religion.
Some wall decor shops also make killings out of the best local Tel Aviv paintings. Tourists purchase Tel Aviv artistic objects in museums out of interests and appreciation of Jewish culture and religion. Therefore, these paintings are not only found in Jewish homes but can be found worldwide. The pictures are also sold online to global audiences, hence preserving the Jewish culture for generations to come. The contemporary Jewish artists are moving with times in telling their stories; they are no longer focusing on physical displays, but they also incorporate digital displays.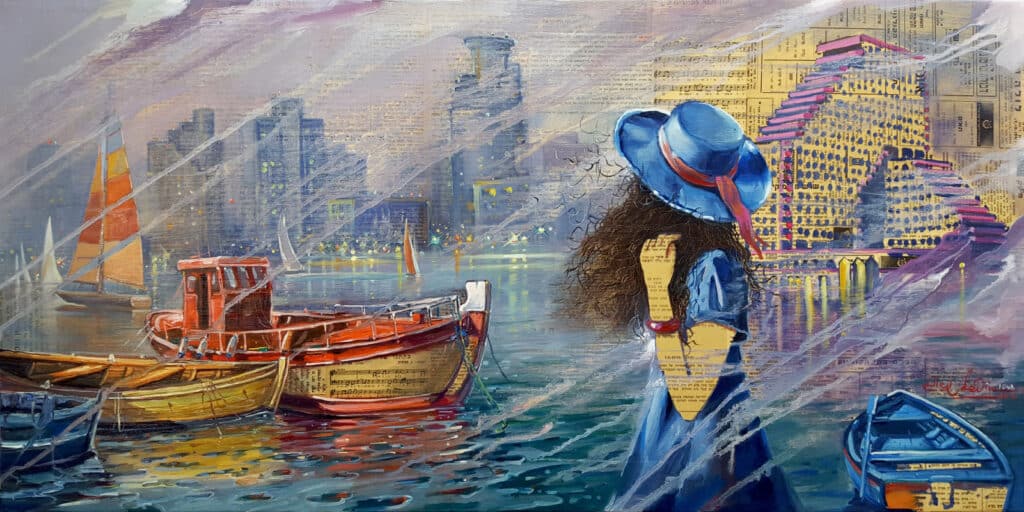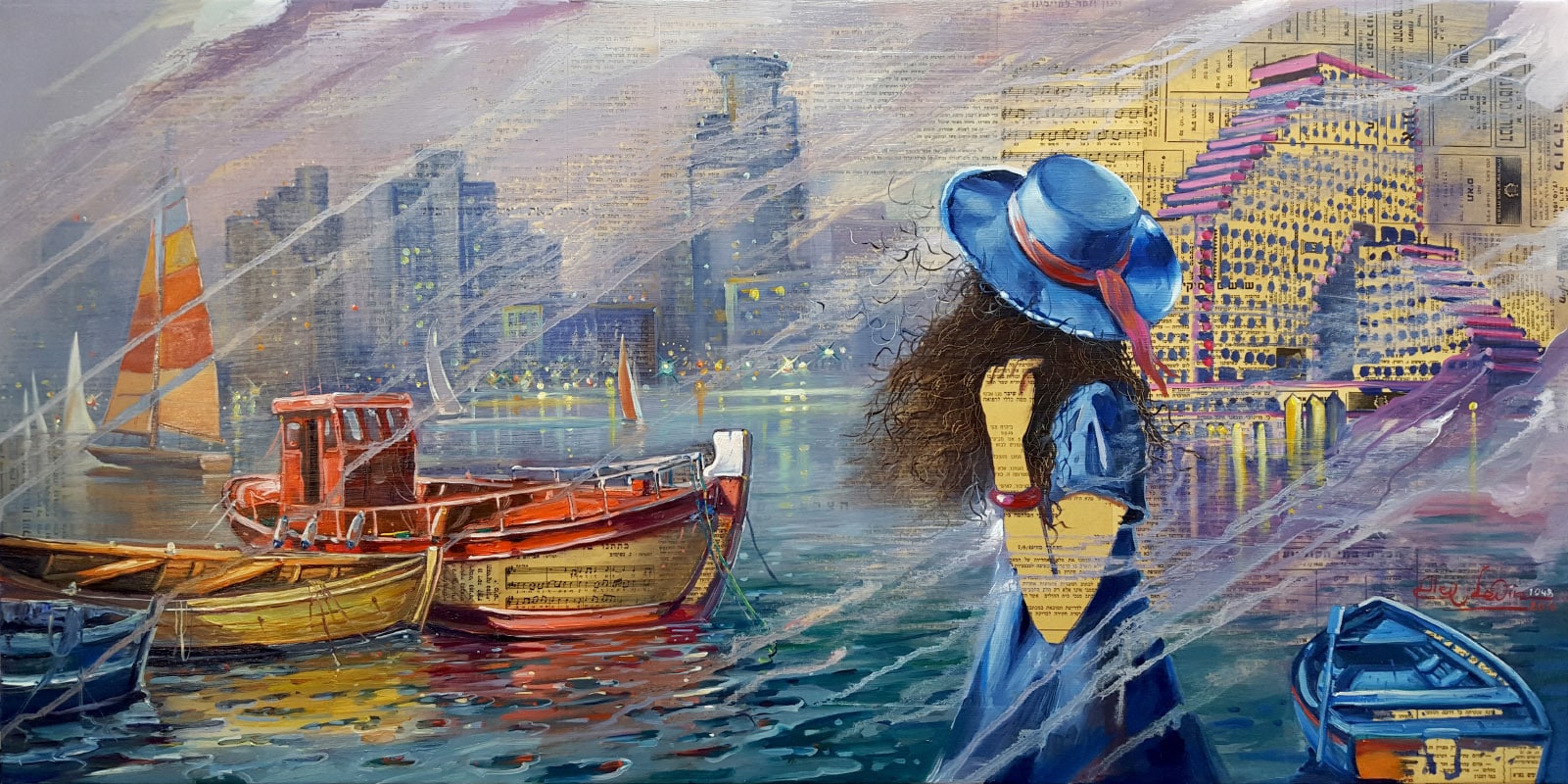 Tel Aviv – Non stop City Painting by Alex Levin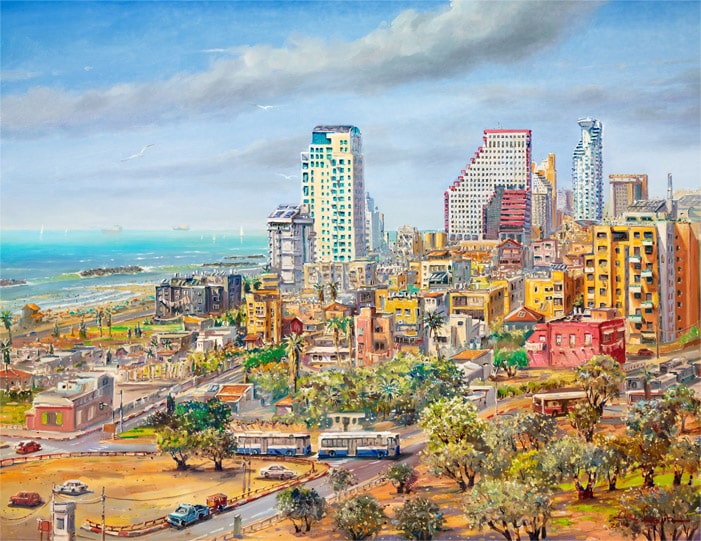 Bird's Eye View of Tel Aviv Painting by Alex Levin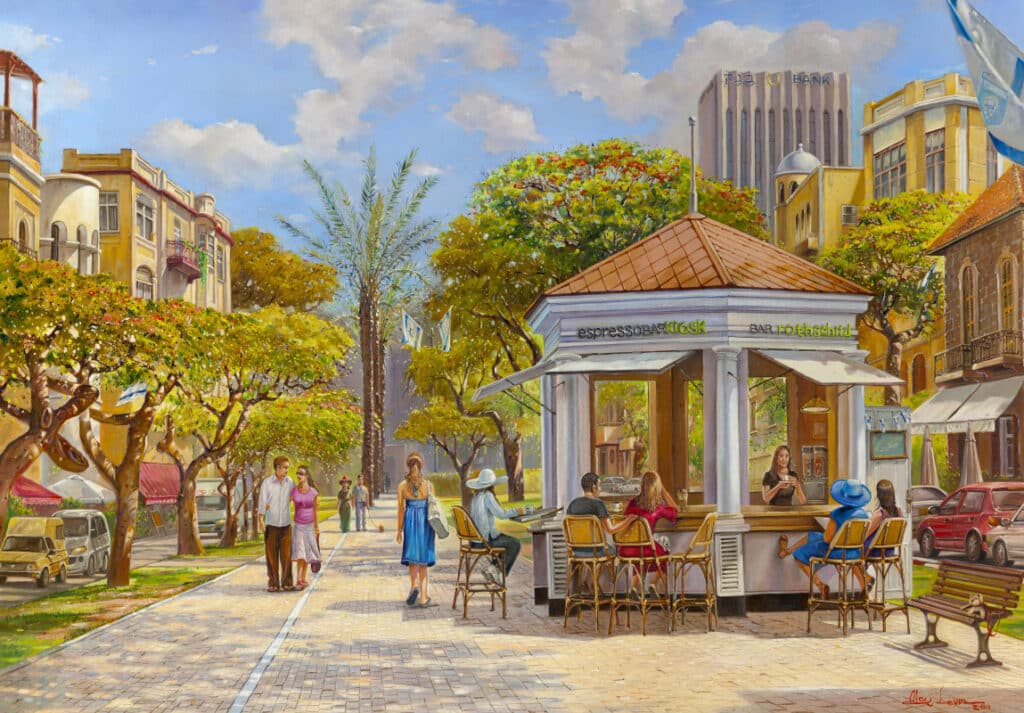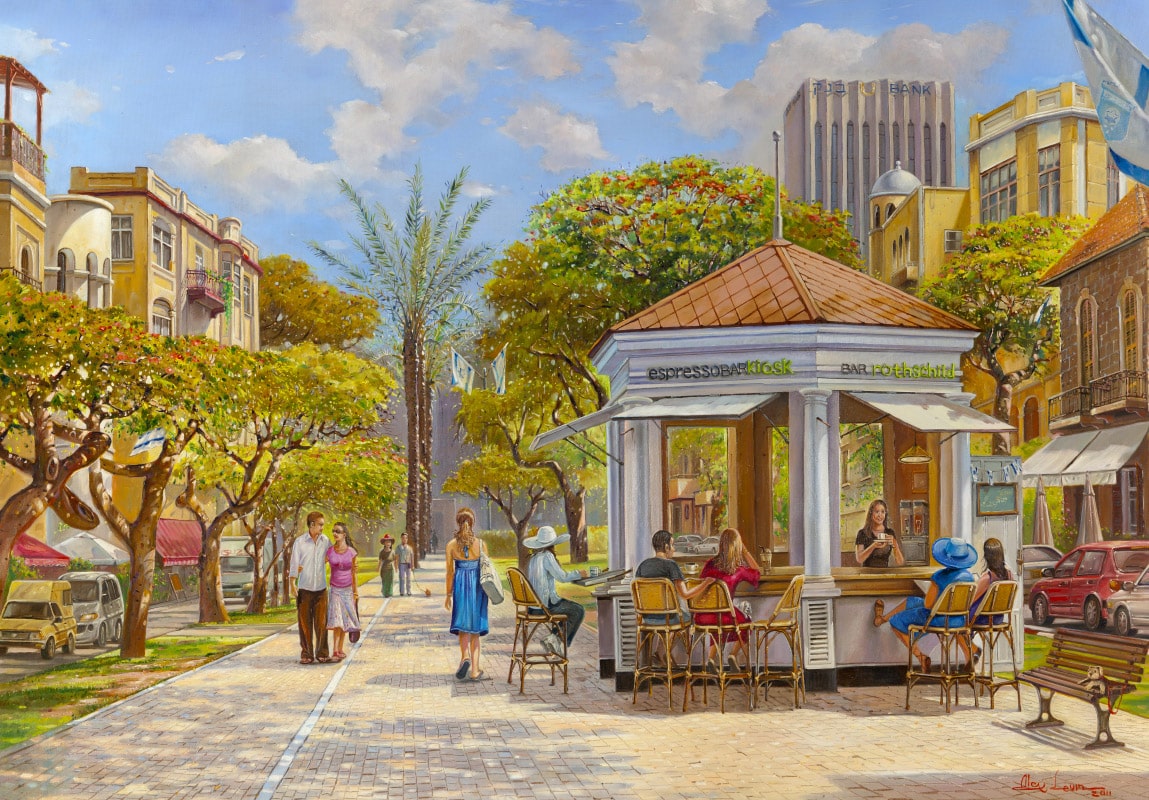 Coffee time on Rothschild street in Tel Aviv Painting by Alex Levin