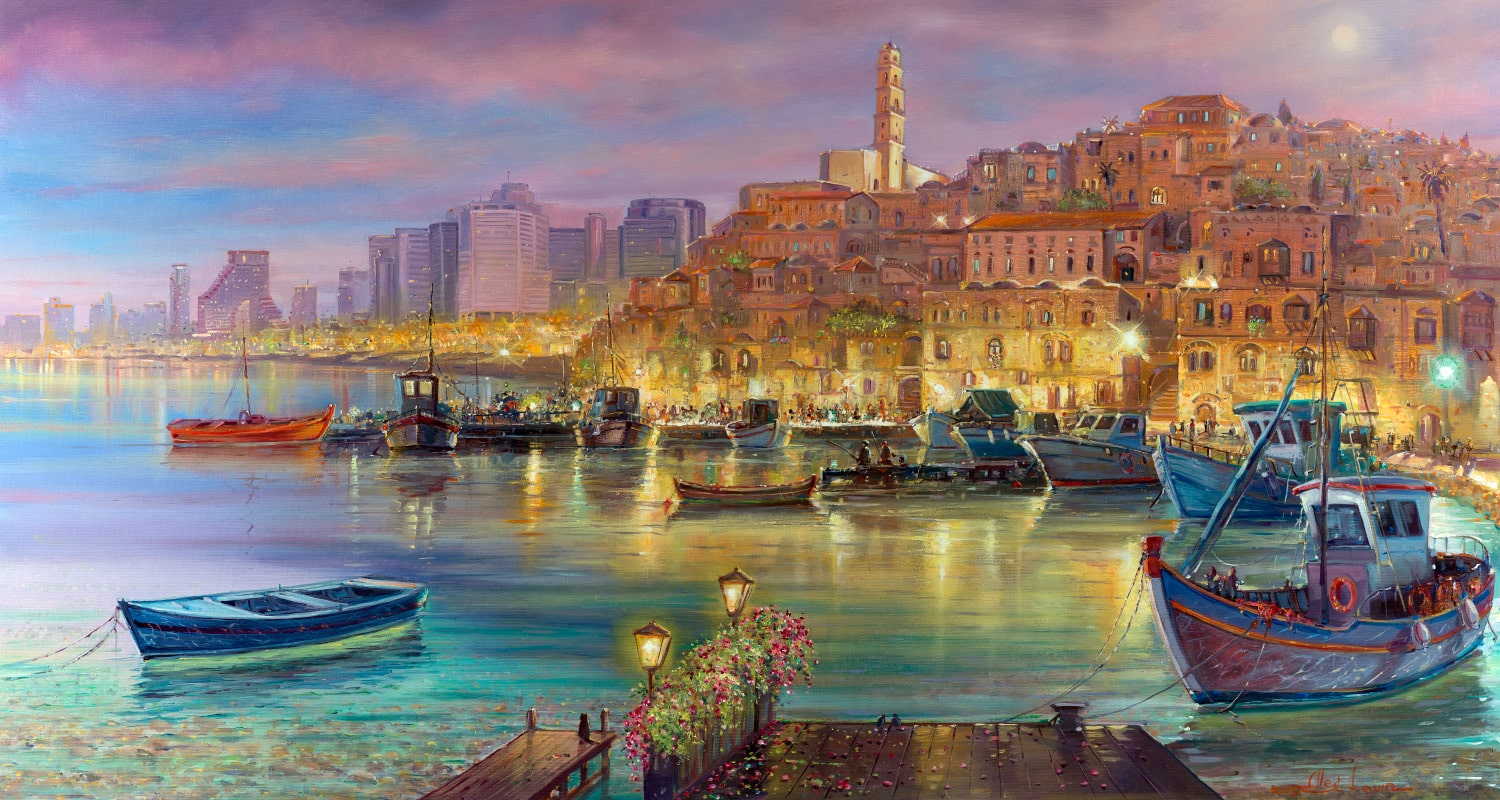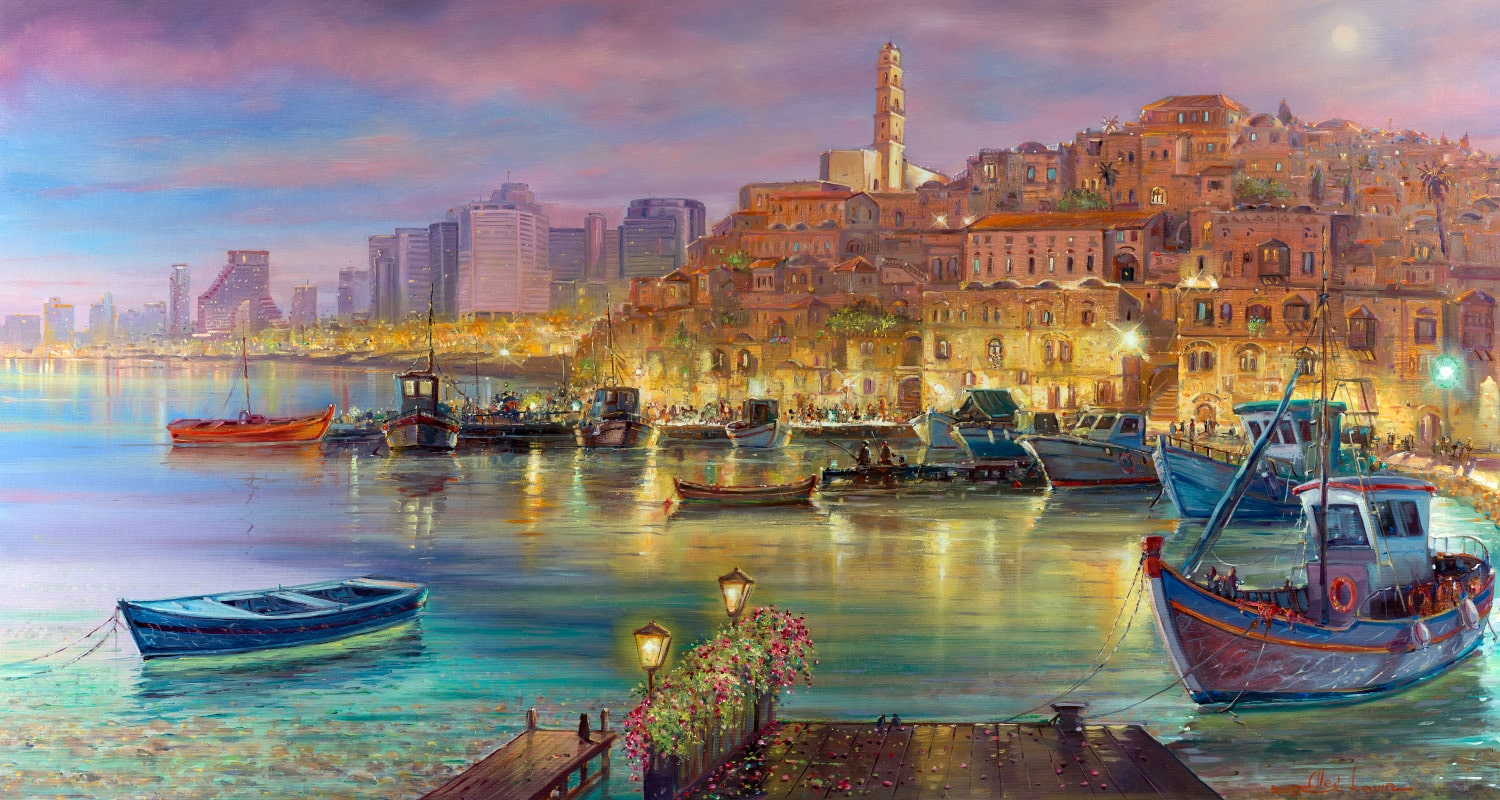 Tel Aviv and Jaffa are two cities in Israel that are known for their many colors. From the vibrant street art to the rainbow-colored buildings, these cities are a visual feast for the senses. In this article, we'll take a journey through the colorful canvases of Tel Aviv and Jaffa, discovering the magic and vibrancy of these two cities.
Discovering the Magic of Tel Aviv and Jaffa
Tel Aviv and Jaffa are two cities that are full of magic and wonder. There is something special about walking through the streets of these cities, with their colorful buildings and bustling crowds. Tel Aviv is known for its modern, metropolitan feel, while Jaffa has a more traditional, historic vibe. Together, these two cities make for an unforgettable experience.
A Vibrant Visual Feast for the Senses
One of the things that sets Tel Aviv and Jaffa apart from other cities is their vibrant colors. From the bright blue of the Mediterranean Sea to the bold yellows and pinks of the buildings, every corner of these cities is a visual feast for the senses. The street art in Tel Aviv or Painting of Tel Aviv are particularly impressive, with colorful murals and graffiti adorning many of the city's walls.
Strolling Through the Rainbow Streets
One of the best ways to experience the colorful canvases of Tel Aviv and Jaffa is by taking a stroll through the streets. Start in Jaffa, with its winding alleyways and colorful buildings, and then make your way to Tel Aviv's more modern, bustling streets. You'll see everything from rainbow-colored umbrellas to bright yellow bicycles, all adding to the joyful atmosphere of the cities.
Exploring the Bursting Colors of Israeli Culture
The colors of Tel Aviv and Jaffa are not just for show – they are a reflection of the Israeli culture and way of life. Israelis are known for their creativity and boldness, and this is reflected in the many colors of the cities. From the colorful markets to the lively nightlife, Tel Aviv and Jaffa are bursting with energy and excitement.
In conclusion, Tel Aviv and Jaffa are two cities that are full of color and life. Whether you're admiring the street art, strolling through the rainbow streets, or experiencing the bursting colors of Israeli culture, these cities are sure to leave a lasting impression. So why not plan a trip to Tel Aviv and Jaffa and discover the magic of these colorful canvases for yourself?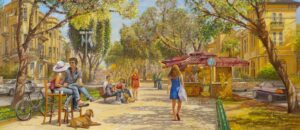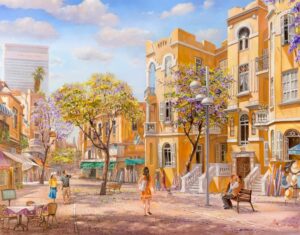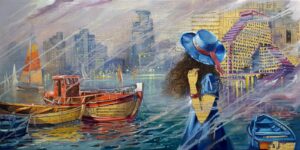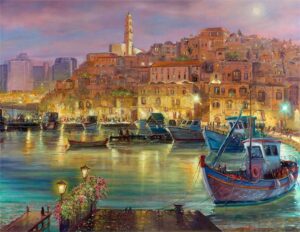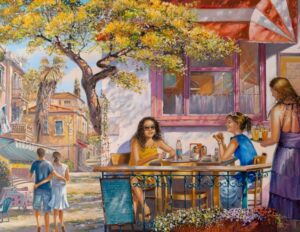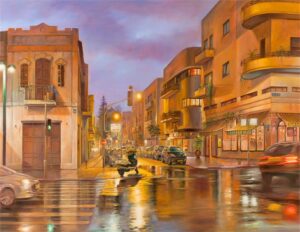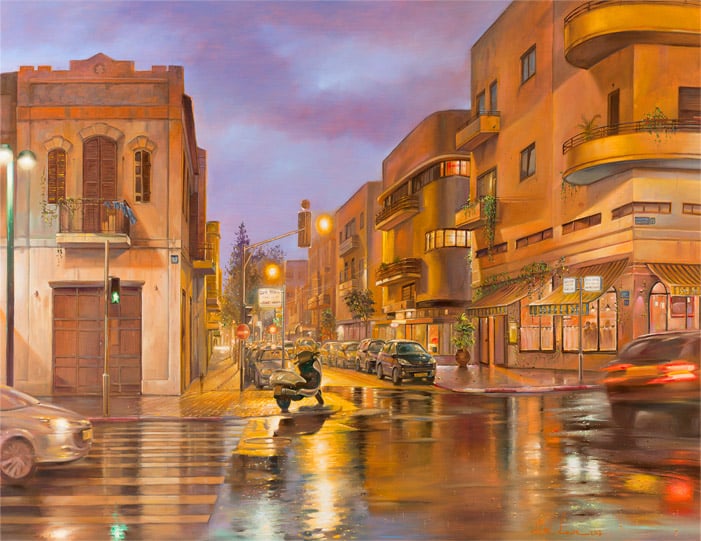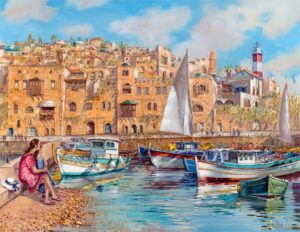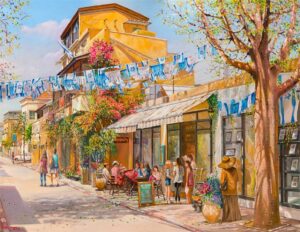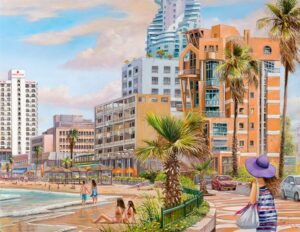 SIMILAR ORIGINAL OIL PAINTINGS