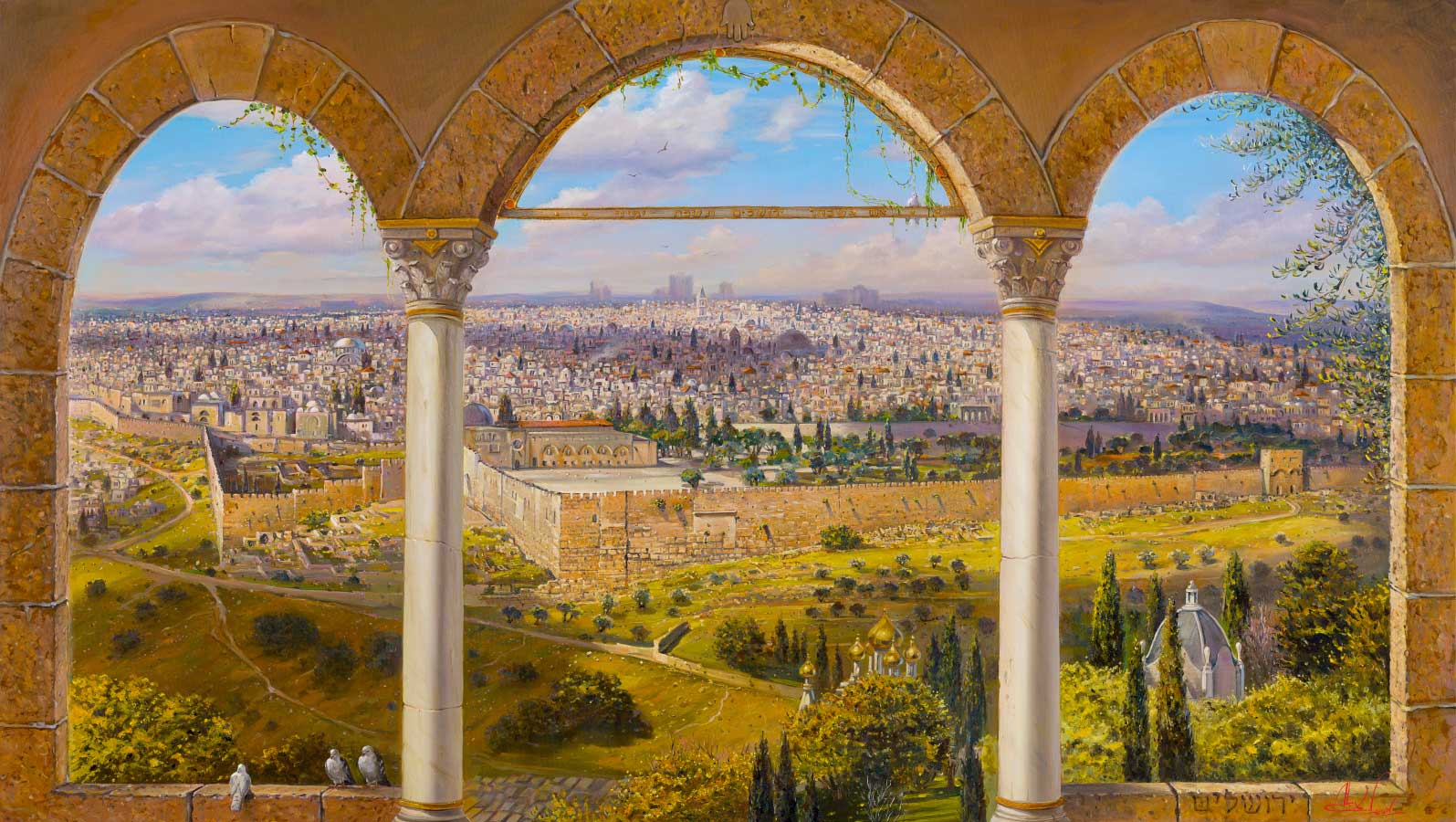 Collecting Jerusalem paintings can be a meaningful and rewarding pursuit for several reasons. Some of the key reasons include:
1. Aesthetic value: Painting of Jerusalem can be a beautiful and visually striking addition to any room in the house.
2. Cultural value: Jerusalem is a city with a rich history and cultural significance for many people, owning a painting of Jerusalem can serve as a reminder of that culture, history and the connection to the land and its people.
3. Religious value: For those with religious connections to Jerusalem, having a painting of the city can be a powerful way to connect with their faith and spirituality.
4. Emotional value: A painting of Jerusalem can evoke strong emotional connections and memories for those who have visited the city, lived there or have a strong emotional connection to it.
5. Investment value: Paintings can also be considered as a form of investment, and owning an original oil painting can potentially increase in value over time.
6. Educational value: A painting of Jerusalem can also serve as a visual tool to educate people and kids about the city's history, culture and significance.
7. Inspirational value: A painting of Jerusalem can be an inspiration to explore more about the city and its culture, history, and significance.
8. A sentimental value: For those who have a special connection to the city, a painting of Jerusalem can be a sentimental reminder of home, memories and loved ones.
It's also worth noting that collecting
Jerusalem paintings
can be a way to support the preservation of the city's historical and cultural sites, as many of the proceeds from the sales of these paintings often go towards the preservation and restoration of Jerusalem's historical and religious sites.