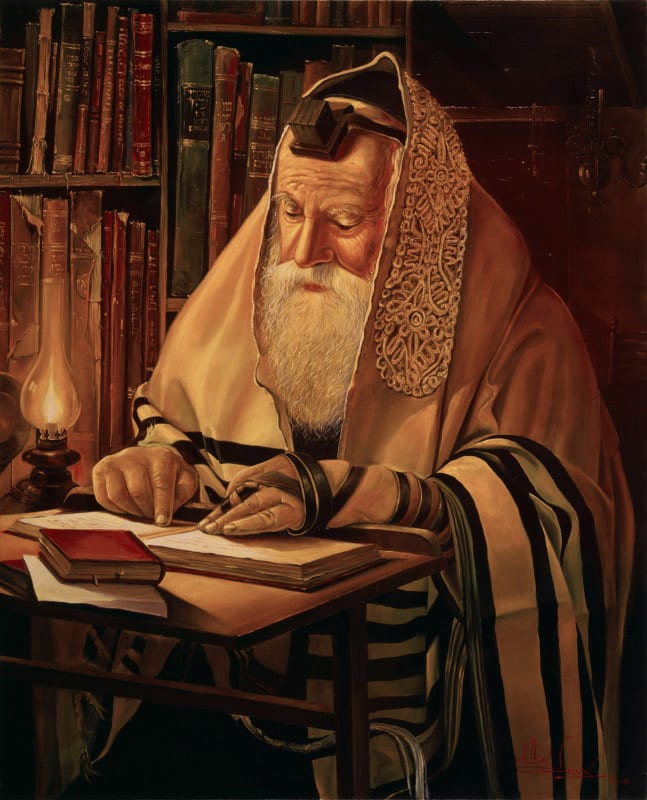 Judaica art refers to art and craft objects that are specifically related to Jewish religion, culture, and history. These can include a wide range of items such as:
Ritual objects: such as mezuzahs, menorahs, seder plates, and torah crowns.
Synagogue art: such as ark curtains, torah covers, and bimah ornaments.
Jewish life-cycle objects: such as ketubahs (marriage contracts), huppot (wedding canopies) and etrog boxes.
Jewish folk art: such as papercuts, ceramics and glassware, and textiles, that often depict Jewish motifs and symbols, such as the Star of David, the menorah, and the torah.
Jewish-themed paintings and prints: that depict Jewish holidays, life, and history.
Jewish calligraphy: Hebrew calligraphy is a traditional art form that is often used to create decorative objects such as ketubahs, and on Torah scrolls, mezuzahs, and other ritual objects.
Judaica art can be created by both professional artists and artisans, as well as by amateurs. The art can be functional or decorative, traditional or modern, and can be made from a wide variety of materials such as paper, wood, metal, and glass. The style of the art can vary widely, as well, from realistic to abstract, and can be influenced by various art movements like Art Deco, Surrealism, and contemporary art.
Judaica art is an important way for Jewish people to express their identity, connect with their religious and cultural heritage, and to add beauty and meaning to the practice of their faith.