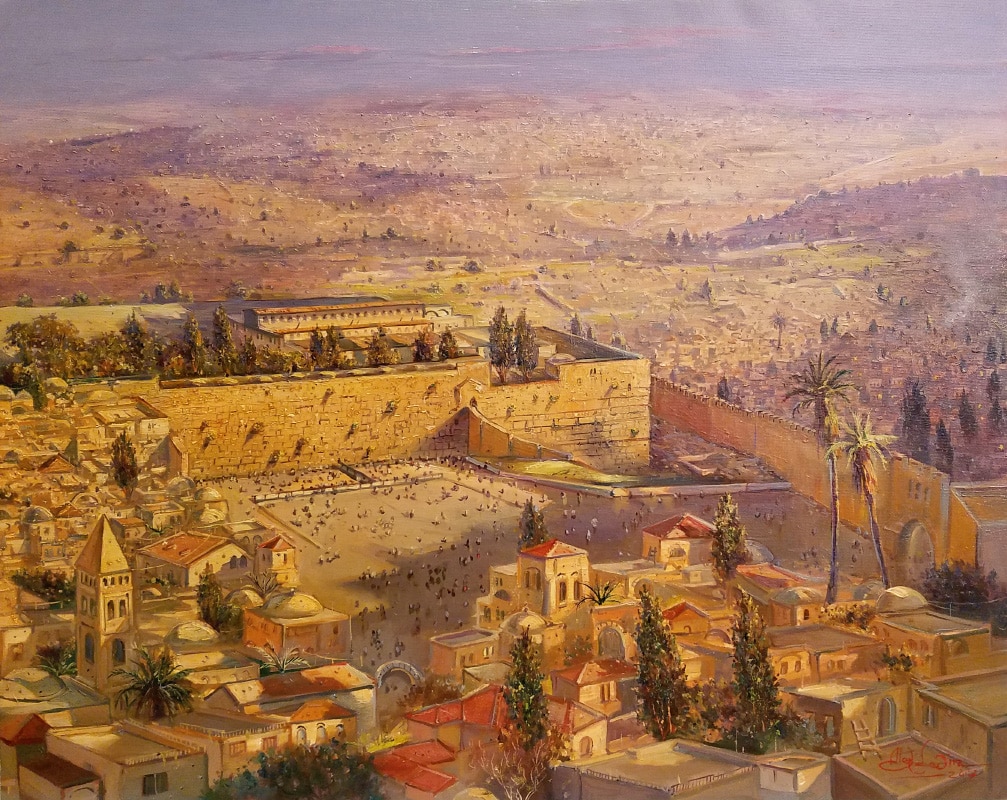 Are you ready for a creative adventure? Let's embark on a journey where we can immerse ourselves in the art of painting the town. Join us as we explore the vibrant splendor of Jerusalem paintings.
Let's Paint the Town!
Nothing beats the feeling of holding a paintbrush in your hand, gathering up your courage and giving life to your art. Painting the town can be a thrilling experience, whether you're an amateur artist or a seasoned one. All you need is some inspiration from Jerusalem's vibrant culture and colorful history.
The ancient city has long been a source of inspiration for painters around the world. And now, you too can join in the creative spirit by picking up a canvas and getting to work. Indulge in the creative process as you paint your way around Jerusalem's stunning landscape. From the breathtaking gardens of Gethsemane to the streets of the Old City, there's something special to capture in every corner of the city.
Let's paint the town and capture the beauty of Jerusalem in our artwork. It's a chance to create something that's uniquely yours and express your personal vision while honoring the city's rich history.
When it comes to creating a masterpiece, it's important to draw inspiration from the culture and history of Jerusalem. Painters have long been drawn to the city's majestic beauty and its vibrant culture. Using a blend of traditional and modern techniques, they've captured the essence of the city in their artworks.
The results are truly stunning. From landscapes to portraits, the paintings offer a glimpse into the city's colorful past and the lives of its people. They're a celebration of the diversity of the city and its unique spirit. Whether you're looking for an inspiring piece of art or just want to relax and appreciate the beauty of the city, you're sure to find something special in the Jerusalem paintings.
Bring the city's splendor to life in your painting. Immerse yourself in the creative process and create a masterpiece that's uniquely yours. Let's explore the vibrant culture and colorful history of Jerusalem through the art of painting.
Let's start the journey and get ready to paint the town! Get inspired by the magnificent Jerusalem paintings and explore the city's vibrant culture. Whether you're a professional painter or just a beginner, it's time to bring the city's beauty to life in your artwork. Grab your paintbrush and let's get started!