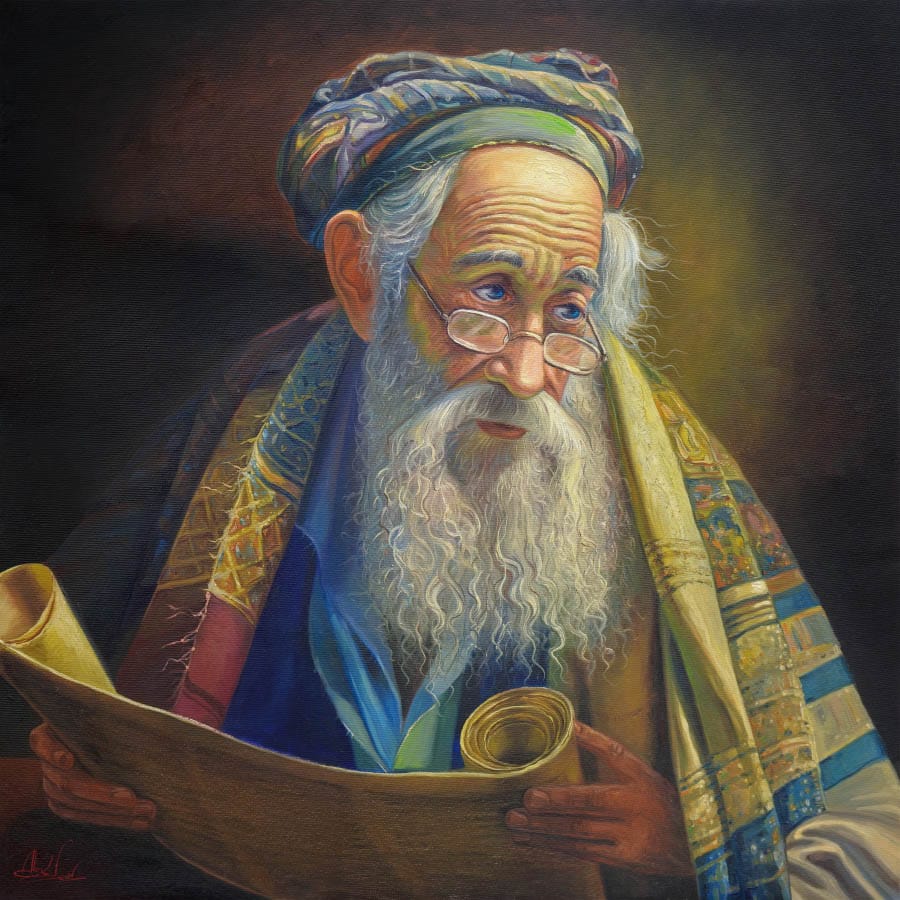 Jewish artists have always been known for their unique and vibrant expressions, and the world has been blessed with many amazing works of art that are unmatched in their beauty and creativity. The Chosen 10 is a celebration of the finest Jewish artists whose works have captured the hearts of millions and have become a testament to their talent and skill. This article takes a look at some of the masterpieces created by the Chosen 10, and why they are so special.
A Vibrant Showcase of Jewish Artistry!
Jewish art is as diverse as the people who create it. From traditional religious art to modern abstract paintings, Jewish artists have explored a wide range of styles and themes. One of the most notable examples is the work of Marc Chagall, who was born in Russia in 1887 and later moved to France. Chagall's works often feature dreamlike, fantastical scenes that incorporate elements of Jewish folklore and mythology. His use of bright colors and loose, expressionistic brushstrokes make his paintings truly unique and unforgettable.
Another artist who has made a significant impact on the world of Jewish art is Yaacov Agam. Born in Israel in 1928, Agam is known for his innovative use of kinetic art, a style that incorporates movement and optical illusions to create a sense of depth and motion. His works often feature Hebrew letters and symbols, which he uses to explore themes of spirituality and Judaism. His pieces are truly mesmerizing, and they have captivated audiences all over the world.
The Chosen 10: A Masterclass in Creativity!
The Chosen 10 is a group of Jewish artists whose works have been recognized as some of the finest in the world. Each of them has a unique style and approach, but all share a passion for creativity and expression. One of the most famous members of this group is Mark Rothko, who was born in Russia in 1903 and later moved to the United States. Rothko is known for his abstract, color-field paintings, which often feature large blocks of color that blend and bleed into one another. His works are both meditative and powerful, and they have inspired countless artists over the years.
Another member of the Chosen 10 is Louise Nevelson, who was born in Ukraine in 1899 and later moved to the United States. Nevelson is known for her sculptural works, which often incorporate found objects and are painted in monochromatic colors. Her pieces are both bold and intricate, and they invite the viewer to explore the hidden details and textures within them. Her works have been displayed in museums all over the world, and they continue to inspire new generations of artists.
Jewish artists have made an indelible mark on the world of art, and the Chosen 10 are a testament to that legacy. Their works are vibrant, diverse, and full of life, and they have inspired countless artists and art lovers over the years. Whether it's the dreamlike paintings of Chagall, the kinetic art of Agam, or the color-field works of Rothko, the Chosen 10 offer a masterclass in creativity and expression. So the next time you're looking for a little inspiration, take a closer look at the works of the Chosen 10 and let their artistry inspire you.