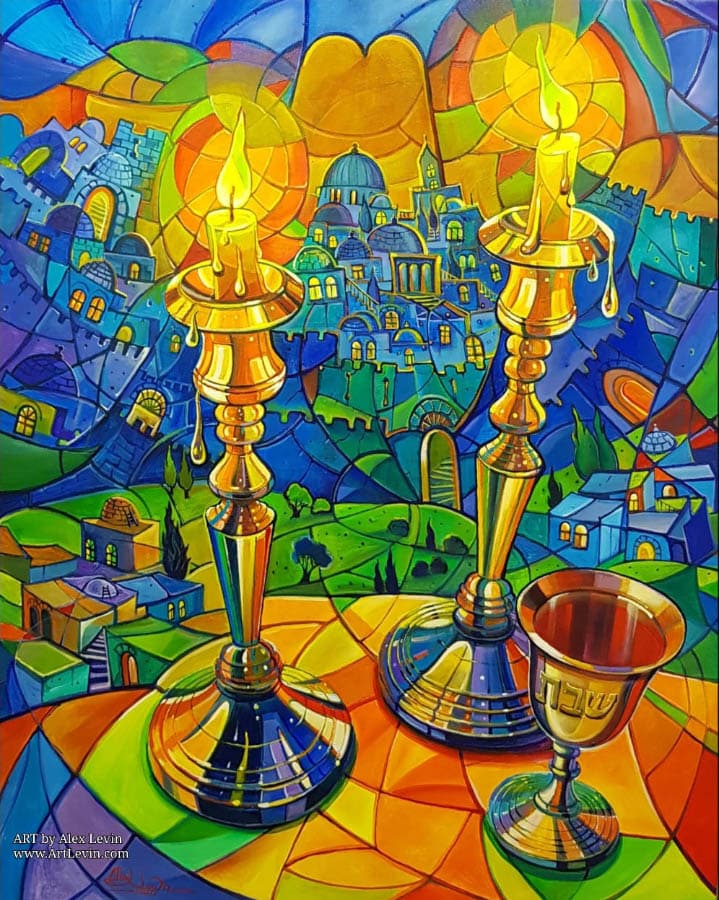 Jewish Art often brings joy to the viewer and to their home. With a wide variety of pieces for sale, art connoisseurs and amateurs alike can find something to bring delight. Whether it be a painting, a sculpture, or a ceramic piece, there is something for everyone to enjoy. Let's take a look at some of the most joyful pieces of Jewish art available for purchase.
Reveling in Joyful Jewish Art
The beauty of Jewish art is that its creativeness has no bounds. Whether traditional or modern, Jewish art often touches upon the same themes and values that are deeply rooted in Jewish culture. From the iconic Jerusalem mural to the work of up and coming artists, Jewish art continues to bring joy to all who view it.
One popular example of Jewish art is the colorful Jerusalem mural. This mural typically features the iconic city, surrounded by a vivid blue background. This vibrant piece is available in many forms, including prints, wall hangings, and even ceramic tiles. Another popular piece is the traditional seven-branched menorah. This classic symbol of the Jewish faith adds a beautiful and meaningful touch to any home.
In addition to more traditional pieces, there is also a wide variety of modern and contemporary art available. From playful abstract pieces to modern interpretations of classic symbols, bright and cheerful art can be found in both digital and physical forms. Many of these pieces make use of bright colors, geometric patterns, and whimsical designs to bring an extra layer of joy to Jewish art.
Delightful Pieces to Brighten Your Home
Jewish art is a great way to bring joy and cheer to your home. Whether you're looking for something to grace your walls or to be the centerpiece of your dining room, there is a wide variety of delightful pieces available.
For wall hangings and murals, look for pieces that capture scenes of Jerusalem, the Temple Mount, or a traditional mezuzah. These larger-scale pieces often bring a bright and cheerful presence to a room. For those looking for something a little more subtle, try a smaller piece such as a ceramic vase or a framed print. These pieces often have a subtle but powerful effect, adding a beautiful touch to any room.
If you're looking for a centerpiece, check out sculptures and 3D pieces such as traditional mezuzahs, modeled after the Torah scroll. Or, if you're feeling creative, craft your own piece. From ceramic cups to hand-painted bowls, there are ample opportunities to make your own one-of-a-kind masterpiece.
Jewish art has long been a source of joy for many. From classic symbols to modern interpretations, there is something for everyone to appreciate. No matter what piece you choose, you can be sure that it will bring a special touch of joy to your home. So go ahead and find the perfect piece of art to bring a smile to your face– you won't be disappointed!