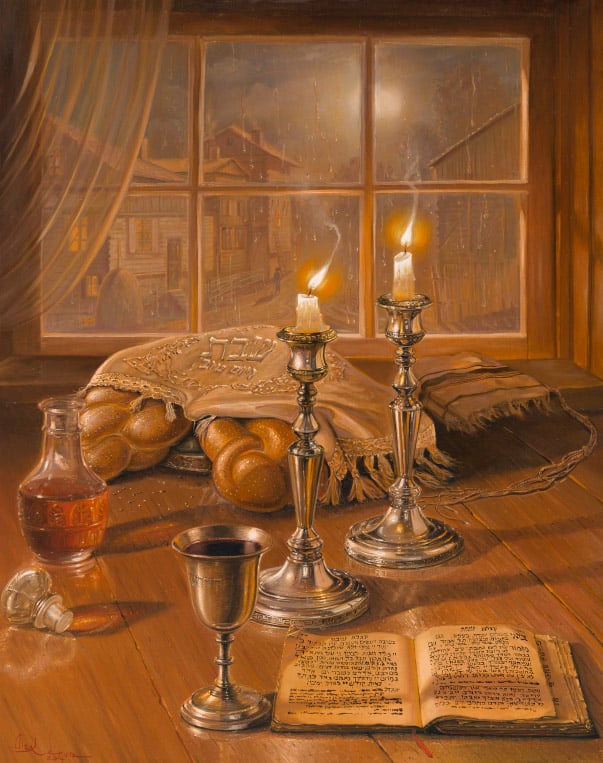 Oy Canada! Jewish Art is Calling!
Are you looking for a unique piece of art to add to your collection? Look no further than the wonderful world of Jewish art in Canada! From Montreal to Vancouver, there are countless artists creating beautiful pieces that reflect the rich culture and history of the Jewish community. Whether you're looking for a painting, sculpture, or something in between, there's sure to be a piece that catches your eye.
So why not take a stroll through the galleries and shops in your area and discover the amazing talent on display? In this article, we'll explore some of the top spots to find Jewish art in Canada and highlight a few artists whose work you won't want to miss.
From Montreal to Vancouver: Jewish Art for All!
Montreal is home to a thriving Jewish art scene, with galleries like the Saidye Bronfman Centre for the Arts and the Galerie Sternberg Press showcasing a diverse range of work. One artist to watch is Montreal-based painter and printmaker Marlene Kroll, whose abstract, colorful pieces are inspired by her Jewish faith and the natural world.
Travel west to Toronto and you'll find the Koffler Centre of the Arts, which features exhibitions and events that celebrate Jewish culture and heritage. One artist who's made a name for herself in Toronto's Jewish art scene is Karen Kamenetzky, whose textile art combines traditional techniques with modern materials to create stunning and unique pieces.
Last but not least, Vancouver boasts its own impressive array of Jewish art galleries, including the Sidney and Gertrude Zack Gallery and the Chutzpah! Festival. One artist who's garnered attention in Vancouver is sculptor and mixed media artist Sheree Rasmussen, who uses found objects and materials to create thought-provoking pieces that explore themes of identity and spirituality.
Whether you're an art enthusiast or simply looking to add a touch of Jewish culture to your home, there's no shortage of stunning pieces to discover across Canada. From the East Coast to the West Coast, these artists and galleries are sure to inspire you with their unique perspectives and creative talent. So why wait? Start exploring today and find your perfect piece of Jewish art!
Buy Judaica Paintings in the UK