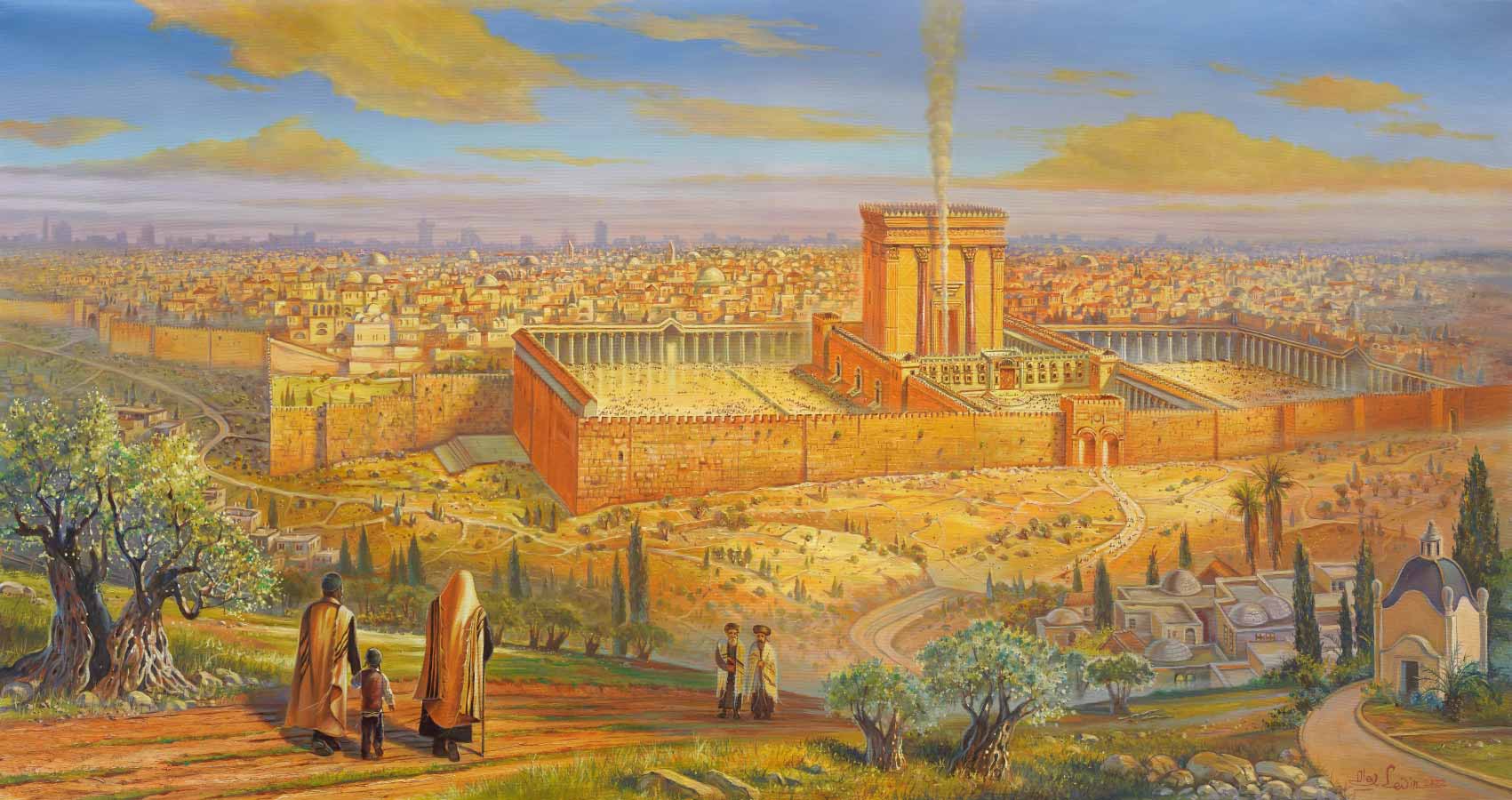 Jerusalem is a city with a rich and storied history, and it has long been a source of inspiration for artists. Over the centuries, countless paintings have been created depicting the city and its iconic landmarks, capturing the beauty and spiritual significance of this holy city.
One of the earliest and most famous paintings of Jerusalem is The Holy City by John Martin. Created in 1827, this massive oil painting depicts a dramatic view of the city, with the Temple Mount and the Dome of the Rock rising majestically in the foreground, surrounded by clouds and swirling storm clouds. The painting, which is over 12 feet tall, was hugely popular in its day, and it remains one of the best-known works of art depicting Jerusalem.
Another iconic painting of Jerusalem is The Tower of David by Gustav Bauernfeind. Created in 1887, this painting shows the historic citadel of the Tower of David, one of the most famous landmarks of the city. Bauernfeind's painting is notable for its realistic portrayal of the citadel, with its imposing walls and battlements, and its vibrant colors, which capture the warmth and light of the Middle Eastern sun.
In more recent times, Jerusalem has continued to inspire artists, and many contemporary paintings of the city can be found in galleries and museums around the world. One such painting is Jerusalem by Yair Garbuz. Created in 2005, this painting is a colorful and abstract depiction of the city, with swirling patterns and bold brushstrokes that evoke the energy and spirit of Jerusalem.
Jerusalem is also a popular subject for photography, and many photographers have captured the city in all its beauty and complexity. One such photographer is Michal Chelbin, who has created a series of haunting and evocative photographs of the city. Her photographs, which often feature close-up views of everyday life in Jerusalem, are striking in their intimacy and emotional power.
In conclusion, Jerusalem is a city that has long been a source of inspiration for artists, and countless paintings and photographs have been created depicting its beauty and significance. From the dramatic landscapes of John Martin to the intimate street scenes of Michal Chelbin, the art of Jerusalem is a testament to the enduring appeal of this ancient and holy city.