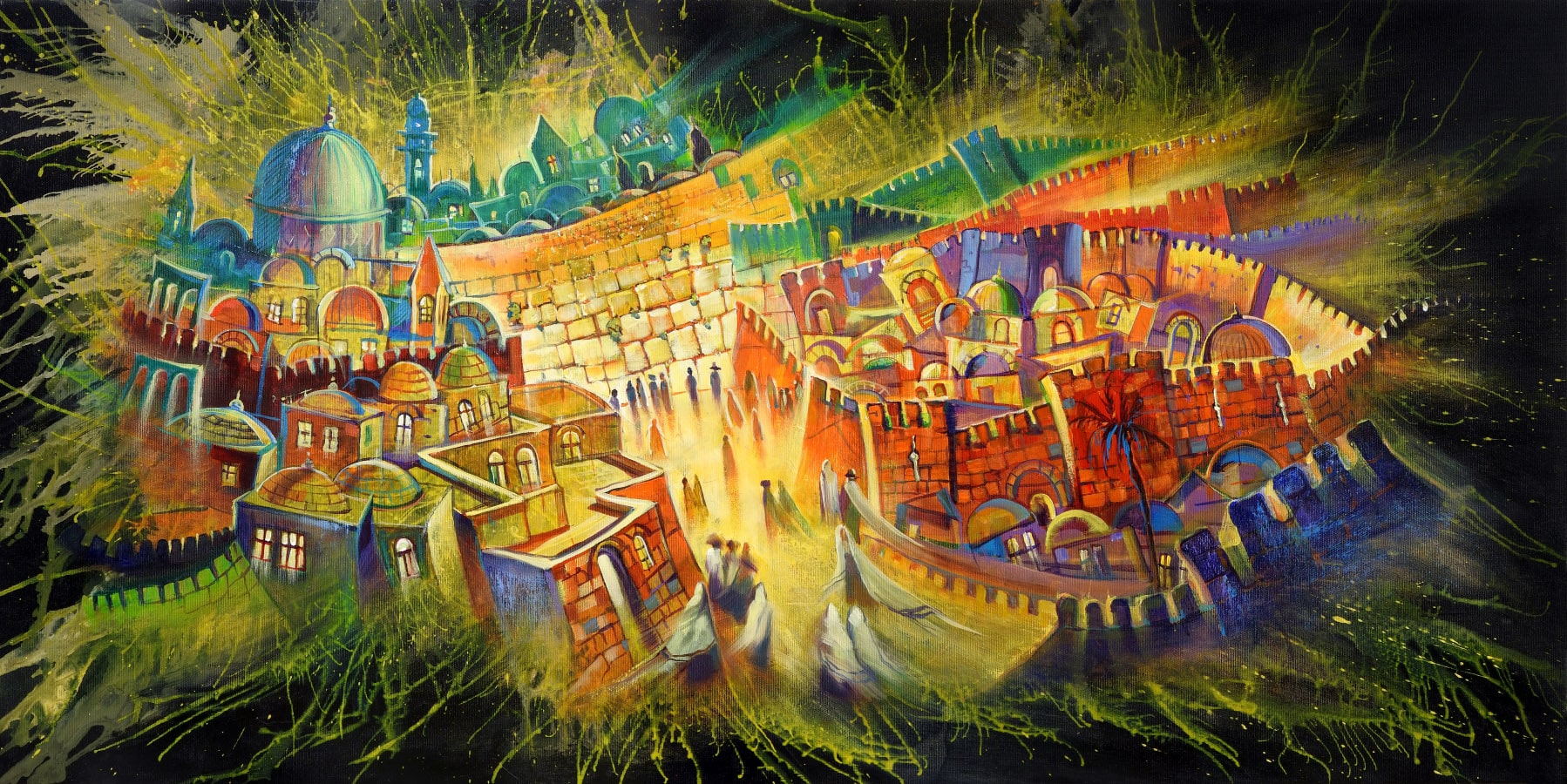 The Jewish faith has a long and vibrant history, which is mirrored in its art. Exploring the joys of contemporary Jewish art can be a delightful experience that engages the spirit and captivates the heart. From paintings to sculptures to installations, contemporary Jewish art is a tapestry of colour and emotion. Let's take a look at the wonderful world of contemporary Jewish art.
Discovering Delightful Jewish Art
For centuries, Jewish art has been expressing the identity, customs and values of its people. Today, it's no different. Contemporary Jewish art is a vibrant and colorful reflection of the Jewish culture. It is a mix of traditional and modern ideas and styles, but its purpose remains the same: to tell stories and convey emotions.
One of the most popular forms of contemporary Jewish art is painting. With its bold colors and vivid scenes, it has the power to capture the imagination and transport the viewer to another place and time. Whether it's the colorful depictions of Jewish life or the abstract interpretations of Jewish ideals, a painting can express all the emotions and experiences of the Jewish faith.
Sculptures are another popular form of contemporary Jewish art. Whether it's a lifelike representation of a person or a symbolic representation of a concept, sculptures can evoke powerful feelings in the viewer. The intricate details and textures of a sculpture can draw the viewer in, allowing them to explore the art piece in a more intimate way.
Finally, contemporary Jewish art can also be expressed in the form of installations. These are large-scale art pieces that offer an interactive experience to the viewer. From interactive galleries to hands-on exhibits, installations can bring Jewish art to life in an engaging and dynamic way.
Uncovering the Treasures of Contemporary Jewish Art
The beauty of contemporary Jewish art is that it can take many forms. From paintings to sculptures to installations, there is something for everyone. Whether it's a traditional depiction of Jewish life or a modern interpretation of Jewish ideals, contemporary Jewish art has the power to move and inspire.
Jewish art today is often created by members of the Jewish diaspora. This means that the art reflects the experiences and perspectives of those who have lived and worked outside of their native countries. These art pieces can provide a unique insight into the lives of Jews who have been displaced yet still remain connected to their faith and culture.
The best part about contemporary Jewish art is that it is accessible to everyone. Whether you're a seasoned art enthusiast or just starting to explore the world of art, there are plenty of opportunities to discover the beauty and joy of Jewish art. From gallery exhibits to online collections, there are plenty of ways to engage with Jewish art and experience its many wonders.
Exploring the joys of contemporary Jewish art can be a deeply rewarding experience. Whether you're exploring the intricate details of a painting or the interactive elements of an installation, it's a journey that you'll never forget. Embark on your journey of discovery and discover the hidden treasures of contemporary Jewish art.