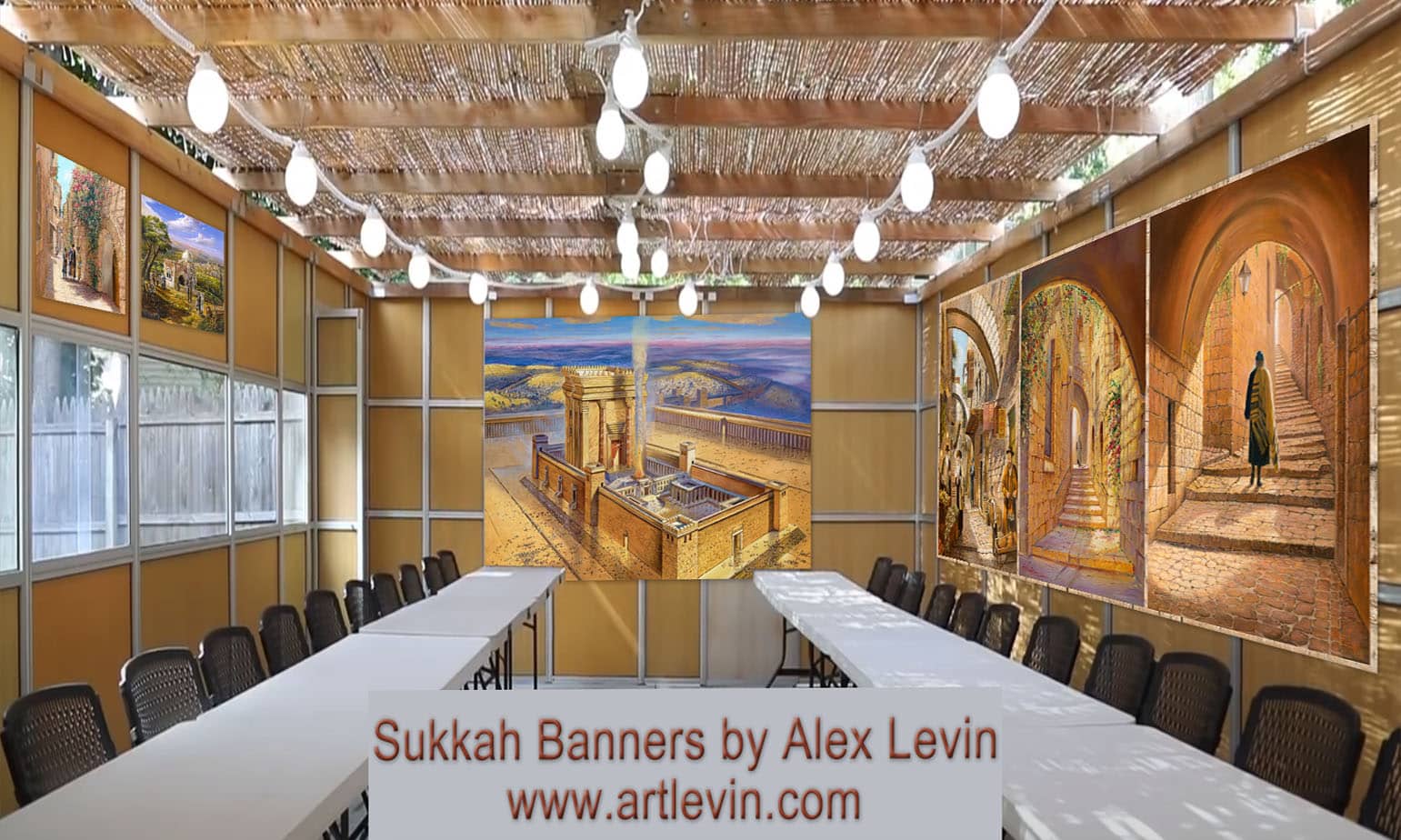 The festival of Sukkot is a time of celebration, reflection, and gratitude for Jewish communities around the world. One of the most cherished traditions during Sukkot is the construction of the sukkah, a temporary outdoor structure that commemorates the sheltering of the Israelites during their wilderness journey. Decorating the sukkah with beautiful and meaningful decorations is an essential part of this festive experience. In this article, we'll explore the significance of Sukkah wall decorations and offer guidance on how to choose and purchase them to make your Sukkot celebration truly special.
The Significance of Sukkah Wall Decorations
Sukkah wall decorations serve several important purposes:
Sukkah Symbolism: The sukkah represents both the fragility of life and the protective presence of God. Decorating the walls of the sukkah helps to emphasize these concepts. Traditional symbols like the lulav and etrog, as well as other decorations, reinforce the spiritual significance of the holiday.
Beauty and Celebration: Sukkot is a time of joy and celebration. Decorations add a festive atmosphere to the sukkah, making it a welcoming and joyful space for family and friends to gather, share meals, and celebrate together.
Education and Tradition: For children and newcomers to the tradition, decorations can be a way to teach the history and meaning of Sukkot. Each decoration can have a story or significance that can be shared and passed down through generations.
Choosing Sukkah Wall Decorations
When selecting Sukkah wall decorations, consider the following factors:
Symbolism: Opt for decorations that have symbolic meaning in the context of Sukkot. This may include images of the four species (lulav, etrog, myrtle, and willow), the Star of David, the Hebrew alphabet, or other Jewish symbols.
Durability: Since the sukkah is exposed to the elements, choose decorations made of materials that can withstand outdoor conditions. Durable materials like plastic, paper, or fabric are popular choices.
Personal Touch: Incorporate personal touches by creating your own decorations or selecting items that have personal significance to your family or community.
Color Scheme: Consider a color scheme that complements the natural elements of your sukkah, such as the color of the sukkah's roof or the surrounding foliage.
Size and Placement: Ensure that the decorations are appropriately sized for your sukkah's walls and that they can be securely attached without causing damage to the structure.
Purchasing Sukkah Wall Decorations
Now that you have an idea of what to look for, here are some ways to purchase Sukkah wall decorations:
Local Judaica Stores: Many Judaica stores carry a wide selection of Sukkot decorations, including wall hangings, banners, and artwork. Shopping locally allows you to see the items in person and support local businesses.
Online Retailers: There are numerous online retailers specializing in Jewish holiday decorations. Websites like Judaica.com, Amazon, and Etsy offer a variety of options, often with customer reviews to help you make informed choices.
DIY and Handmade: Consider making your own decorations or purchasing handmade items from artisans. This adds a personal and creative touch to your sukkah decor.
Community Resources: Some Jewish communities have resources or organizations that lend or rent sukkah decorations. Check with your local synagogue or community center for information.
Decorating the walls of your sukkah is a wonderful way to enhance the beauty, symbolism, and joy of the Sukkot celebration. Whether you opt for traditional symbols or unique handmade creations, Sukkah wall decorations play a vital role in creating a meaningful and memorable Sukkot experience for you, your family, and your community. As you plan your Sukkot festivities, take the time to choose decorations that resonate with the spirit and tradition of this special holiday.