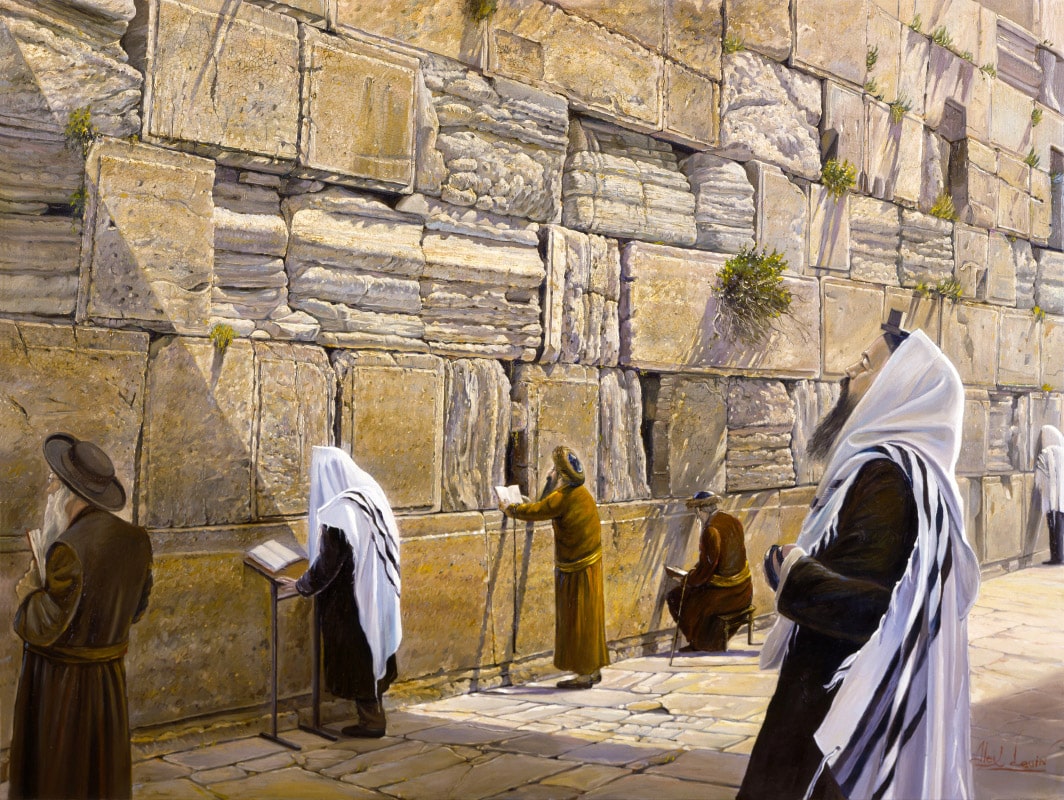 New York City is a melting pot of cultures and religions, with a rich history of art and creativity. One of the city's hidden gems is its vibrant Judaica art scene. From contemporary pieces to traditional works, NYC is home to some of the world's most renowned Jewish art galleries and museums. In this article, we will explore the best Jewish art secrets the city has to offer.
Uncovering NYC's Best-Kept Jewish Art Secrets!
If you're looking for a unique cultural experience, look no further than the Jewish Museum on the Upper East Side. This museum is home to a vast collection of Jewish art and cultural artifacts from around the world. Their permanent exhibit, "Culture and Continuity: The Jewish Journey," showcases over 800 works of art, including paintings, sculptures, and ceremonial objects.
Another must-see spot is the Center for Jewish History in Chelsea. This cultural hub houses five prestigious institutions, including the American Jewish Historical Society, the Leo Baeck Institute, and the YIVO Institute for Jewish Research. Their collection includes over 100 million archival documents, books, and photographs, as well as rotating exhibitions and public programs.
For a taste of contemporary Jewish art, visit the Andrea Meislin Gallery in Chelsea. This gallery specializes in contemporary Israeli art, featuring works by some of Israel's most prominent artists. From photography to sculpture, their exhibits offer a unique glimpse into the modern Jewish experience.
Come Explore The Vibrant Judaica Art Scene!
If you're in the market for Judaica art, check out the Jewish Art Salon. This organization promotes contemporary Jewish art and provides a platform for emerging artists. Their exhibits showcase a range of styles and mediums, from traditional paintings to modern installations.
For a truly immersive experience, head to the Chassidic Art Institute in Crown Heights. This small museum is dedicated to preserving the traditional art of the Chassidic community. Their collection includes paintings, sculptures, and textiles, all created by Chassidic artists.
Finally, don't miss the Museum of Jewish Heritage in Battery Park City. This museum is dedicated to preserving and celebrating Jewish life before, during, and after the Holocaust. Their exhibits feature artifacts, documents, and personal stories, providing a powerful reminder of the resilience of the Jewish people.
In conclusion, the Judaica art scene in NYC is a treasure trove waiting to be explored. From the traditional to the contemporary, these cultural institutions offer a unique glimpse into Jewish art and culture. So next time you're looking for a cultural adventure, head to one of these hidden gems and discover the rich history of Jewish art in NYC.
The New York City's Judaica Art Scene is a colorful and vibrant place that offers a unique cultural experience. Whether you're an art enthusiast, a history buff, or simply looking for a new adventure, these museums and galleries are a must-see. So come explore the best-kept Jewish art secrets the city has to offer!