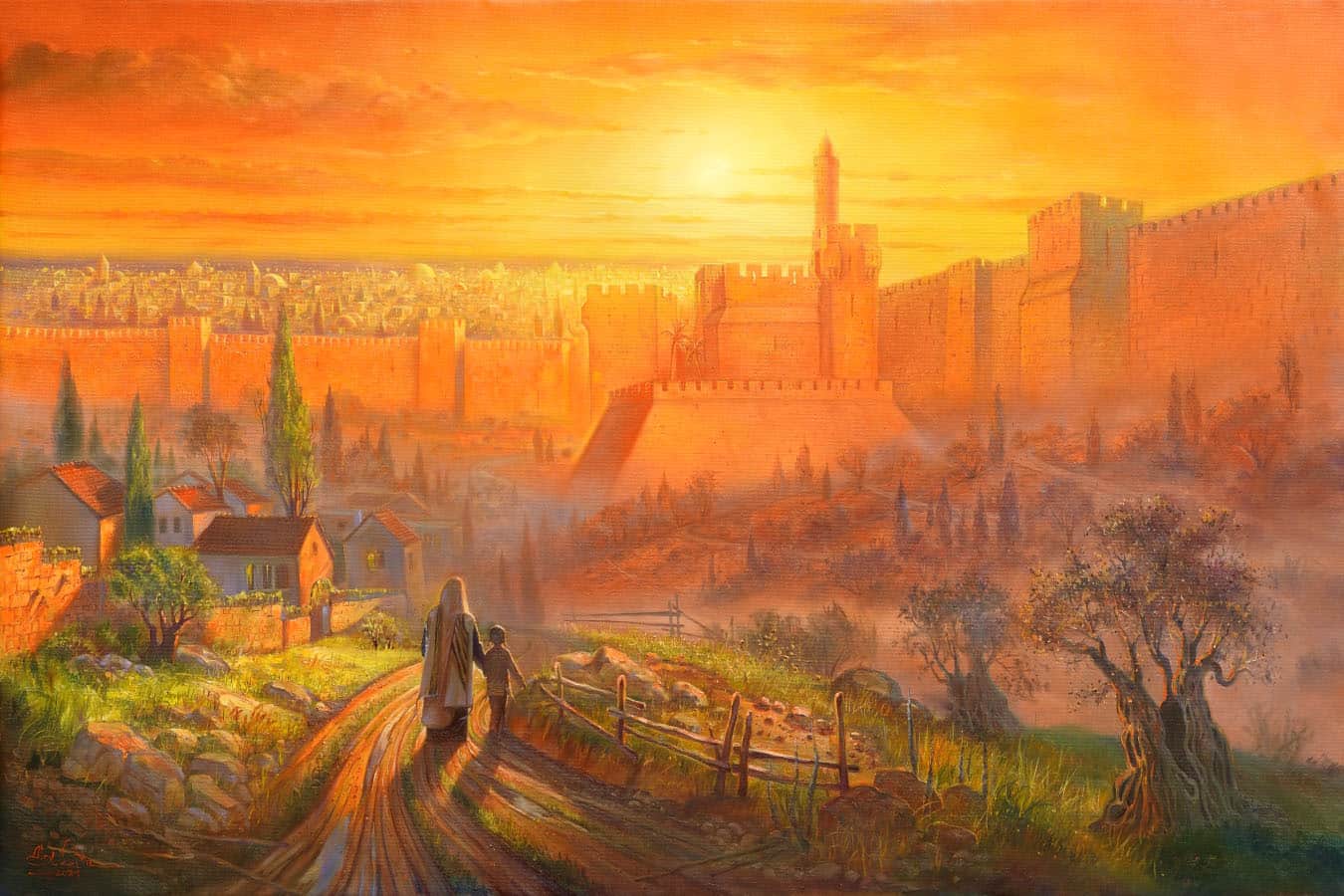 Calling all shutterbugs! Come explore the vibrant and joyful colors of Jerusalem with us on this photo tour of a lifetime. Join us as we take a visual voyage through the city's rainbow of hues, from the majestic Old City walls to the winding alleys of the Mahane Yehuda Market. This city has something for everyone – and especially for those who love taking pictures!
A Vibrant Visual Voyage
Jerusalem is a kaleidoscope of sights and sounds, and it's particularly stunning when it comes to its colors. Everywhere you turn you'll find an explosion of eye-catching hues, from the deep blue of the Dome of the Rock to the golden pink of the Western Wall. Stroll through the cobbled streets of the Old City and take in the sights of the ancient walls, painted in a range of terracotta, ochre, and umber tones. Nearby, the Mahane Yehuda Market buzzes with locals and tourists alike, the vibrant stalls alive with a rainbow of fruits, spices, and fabrics.
The narrow alleyways of the Old City offer countless opportunities to capture the city's unique atmosphere. Its colorful graffiti, windows filled with bright flowers, and winding pathways create a magical atmosphere that can't be found anywhere else in the world. As you turn each corner, you'll be greeted by unexpected sights, from the vibrant murals of the Armenian Quarter to the ornate doors of the Jewish Quarter.
The city's vibrant markets and alleyways are a great place to get creative with your camera. Capture the brilliant shades of the fruits and vegetables at the Mahane Yehuda Market, the bright pinks and purples of the flowers at the Machane Yehuda Flower Market, or the dazzlingly colorful spices of the Machane Yehuda Spice Market. Then take a stroll through the alleys and courtyards of the Old City, admiring the intricate mosaics and vibrant jewelry.
For a stunning aerial view of the city, head to the Mount of Olives and take a cable car to the top. From here, you can take in the panoramic views of the Old City walls, from the majestic golden Dome of the Rock to the terracotta towers of the citadel. The sunsets here are particularly beautiful as the city is bathed in a soft rosy hue.
No matter what time of day you go, Jerusalem is a joyous city full of vibrant colors and incredible sights. So what are you waiting for? Grab your camera and join us on a joyful photo tour of the city. You won't be disappointed!