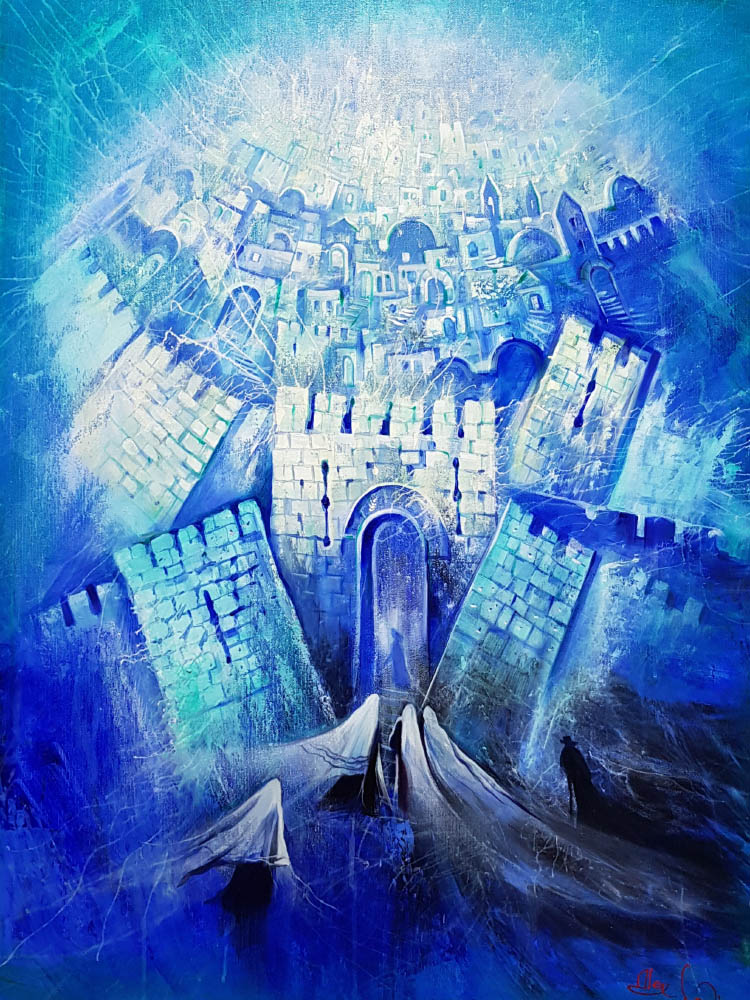 Jerusalem is a city of contrasts, where modernity meets tradition and diversity is celebrated. It is also a city that boasts a thriving art scene, where different styles and expressions come together to create a colorful and dynamic atmosphere. Among the many forms of art that can be found in Jerusalem, abstract art stands out for its ability to capture the essence of the city's spirit and convey it in a bold and imaginative way. In this article, we will explore the world of abstract art of Jerusalem, and discover how it adds to the city's unique charm and beauty.
Jerusalem is home to a vibrant community of artists who specialize in abstract art. From painters to sculptors, photographers to mixed media artists, the city offers a wide range of creative expressions that showcase the diversity and richness of this art form. The beauty of abstract art lies in its ability to evoke emotions and sensations without relying on realism or representation. It is a language of colors, shapes, and textures that invites the viewer to engage with it in a personal and meaningful way. In Jerusalem, you can find abstract art pieces that reflect the city's history, culture, and landscape, as well as those that explore universal themes of love, hope, and spirituality.
Unleash Your Imagination with the Kaleidoscopic Beauty of Jerusalem!
Jerusalem is a city that inspires creativity and imagination. Its colorful streets, diverse communities, and rich heritage offer a kaleidoscope of images and ideas that can be translated into abstract art. Whether you are a seasoned art lover or a curious beginner, Jerusalem has something to offer for everyone who appreciates the beauty and power of abstract art. You can visit one of the many galleries and art centers that showcase local and international artists, attend a workshop or a lecture on abstract art, or simply take a stroll around the city and let its vibrant atmosphere fuel your creativity. With its vivid colors, bold shapes, and intricate textures, abstract art in Jerusalem is a feast for the senses and a celebration of the human spirit.
Jerusalem is a city that never ceases to amaze and inspire. Its abstract art scene is a testament to its creativity, diversity, and resilience, and a source of joy and inspiration for anyone who seeks to explore the boundless possibilities of art. Whether you come to Jerusalem to admire its historical landmarks, soak up its cultural richness, or simply enjoy its vibrant energy, make sure to take a moment to discover the colorful world of abstract art that awaits you. You might be surprised by what you find, and by how it transforms your perception of this ancient and modern city.