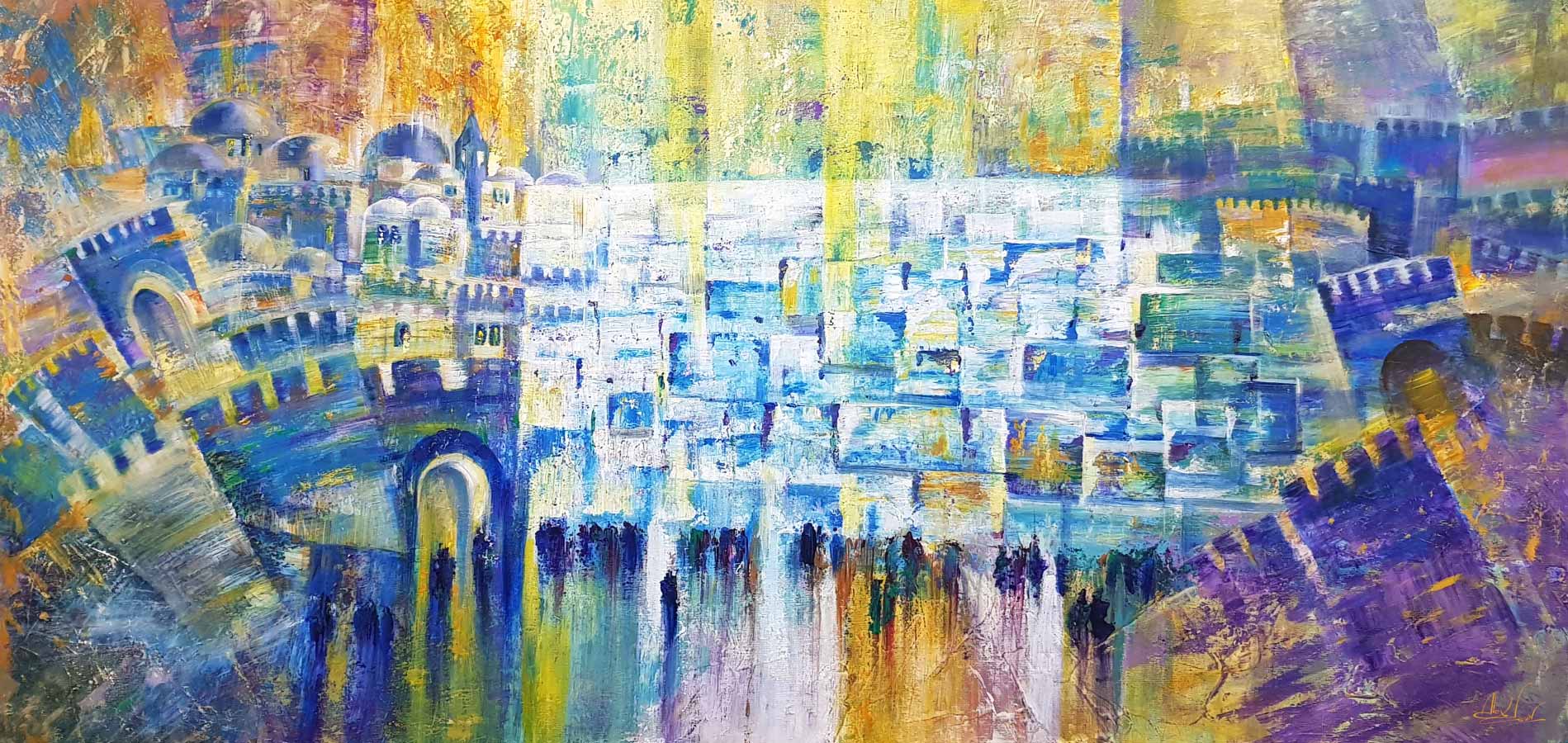 Are you looking to add a splash of color and vibrancy to your home? Look no further than a Jerusalem painting! This unique artwork can instantly transform any living space, adding character and excitement to any room. Read on to discover more about why a Jerusalem painting is the perfect choice for giving your home a much-needed lift.
Instantly Transform Your Home
With its stunning visuals, a Jerusalem painting can instantly transform any space. From the imposing city walls to the iconic domes, these works of art bring the magical beauty of Jerusalem into your home. Whether its hung in the living room, hallway, or bedroom, a Jerusalem painting will set the tone for an inviting atmosphere.
As well as adding interest to the decor, a Jerusalem painting can also be a source of inspiration and motivation. By looking at the artwork, you can be reminded of the power and beauty of this great city. The painting will also be a beautiful talking point for guests, and a great way to show your love for the city.
Give Your Home Décor a Burst of Color with a Jerusalem Painting
A Jerusalem painting is a great way to add some color to your decor. From the vibrant blues of the sky to the golden hues of the stones, every element of the artwork is sure to stand out. Whether you choose a realist or abstract version of the painting, you will be able to enjoy the unique beauty of the city in high-definition.
If you are looking to create a feature piece, you can also consider a 3D Jerusalem painting. These eye-catching works of art feature raised elements and texture, making it look almost three-dimensional. This is an especially great choice for those looking to add more depth to their decor.
So, why not consider a Jerusalem painting for your home? This unique artwork will instantly transform any living space, as well as bringing a splash of color and vibrancy. With its stunning visuals, it is the perfect way to add a touch of inspiration and magic to your decor. Enjoy the beauty of Jerusalem from the comfort of your own home!